Holiday Gift Spotlight: Will Leather Goods Backpack
The Silas Backpack (pictured in tan) is one of our favorites from Will Leather Goods.
Looking for a unique present for the on-the-go student or professional in your life? Look no further than the Silas Backpack from Will Leather Goods. The legacy of leather bags extends back to the Greek and Roman empires where they were carried by wanderers.
These days, Will Leather Goods continues contributing to the long history of the leather craft with the highest grade vegetable tanned leather. The modern hipster chic Silas comes in black, cognac or tan and is lined in plaid with adjustable straps for comfort. Its look is achieved by the application of oils and fat liquors during the tanning process, which also helps the material remain soft and durable over time. The inside includes a padded interior laptop sleeve, zip pocket and an eco-pillow.
Will Leather Goods products intend to be part of the lasting role of leather products in history. Each bag is made to be passed on from one generation to the next as heirlooms to celebrate the craft. This isn't the kind of bag to just treat casually; it's not to be put in the washing machine. It's going to travel with whoever wears it and is a great gift for someone with intense wanderlust to play a role in their story.
Will Adler the founder of Will Leather Goods, has a great story too, as he has explored frontiers as a world traveler. The family-owned brand hails from Eugene, Ore. and boasts over 30 years of experience in leather craft. Adler's travels have resulted in finding the best materials to create the unique products that the wandering traveler in your life will love. Items from the Will collection have been featured in fashion and entertainment magazines on some of the hottest stars. These items will inspire the journey of whomever you gift it to, and they'll be able to have the right gear to start on the road.
The Silas Backpack is our favorite item, but you can "discover what you Will" at their retail locations around the world. Luckily, their flagship store, 'The Homestead,' is located locally on Abbot Kinney in Venice (1360 Abbot Kinney Blvd.). Will Leather Goods can also be bought online here willleathergoods.com/shop.
Video Slider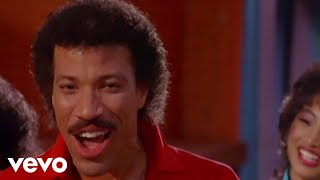 Win Tickets to See Lionel Richie at Hollywood Bowl
Lionel Richie is performing with very special guest Mariah Carey on the All the Hits Tour, and your chance to see them is at the Hollywood Bowl on Monday, July 31.