Holiday Gift Ideas: The Red List X Q&Q SmileSolar Present Holiday Collection Watches
The Red List X Q&Q SmileSolar's 2015 Holiday Collection
Need a quick gift that also does global good? Check out Q&Q SmileSolar. This line of colorful, resourceful and cost-effective watches is debuting their Holiday 2015 Collection, which features prints inspired by endangered species.
This clever line of watches raises awareness of the reality of animals that need our support. What better way to give to loved ones than by also giving to the world?
With this launch, a portion of proceeds is going to be donated to the International Union for Conservation of Nature (IUCN). Buying, giving and wearing these watches goes on to support the conservation programs for the endangered species represented in the designs.
Retailing at about $50 a watch, the Red List X Q&Q SmileSolar limited collection includes seven designs inspired by the following exotic endangered species: the Nigerian Giraffe, Snow Leopard, Philippine Crocodile, Grevy's Zebra, Sumatran Tiger, Green Peafowl and the Burmese Python. These eco-friendly watches are made from virgin and recycled materials and are solar powered to work up to three-and-a-half months after a single charge.
This watch is a stylish statement that will lead to more environmental awareness and protection of animals, which is what SmileSolar's values of fun, progressiveness and philantophy are all about! They're leaders at the forefront of solar tech in over 120 countries worldwide with an aim to create accessible options for consumers to become more eco-conscious.
Working with IUCN on this watch goes to help fund their work as a global organization comprised of national, governmental and non-governmental agencies for protecting nature and endangered animals. For more information on IUCN, visit iucn.org.
For more information on the Red List X Q&Q SmileSolar Collection, visit smile-qq.com/theredlist.
Video Slider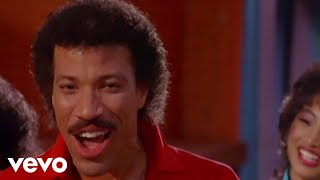 Win Tickets to See Lionel Richie at Hollywood Bowl
Lionel Richie is performing with very special guest Mariah Carey on the All the Hits Tour, and your chance to see them is at the Hollywood Bowl on Monday, July 31.