Hike Your Way to Health
Eating healthy before and after hiking is essential. (Facebook/Salad Stop)
Hiking is quickly becoming one of the most popular forms of exercise here in LA. With the sustained cardio, amazing leg sculpting, and high calorie burning benefits, it isn't any wonder. Golden sun kissed skin, and the occasional celeb spotting is just the jackpot bonus.
It's true, celebrities like Terrell Owens, Jennifer Aniston, and Ciara have been known to run the trails- especially Runyon Canyon. If you're a beginner tackling a shorter hike in Culver City, you might even see reality stars like LaLa or Rob Kardashian.
Believe me, these are the least of the hiking perks. We're talking a free, intense workout, with fresh air, and breathtaking views. The much needed escape from the gym rat on the never ending treadmill routine, or the Zumba studio filled to capacity where even the mirrors and windows are sweating, or waiting patiently for the bicep dip machine that's been occupied by a 70 year old man for the last ten minutes. When you're hiking, nature is the equipment, mirrors and windows disappear, and when you move your feet, you actually go somewhere.
And to get through this intense workout, you need the right fuel. Before and after. We've all been told to stay away from carbs, but before you hike is just the time ignore what you've heard. The key is to not go too crazy. Stick to whole grains, brown rice, and low sugar granolas. This will give you the energy to tackle that canyon, full steam ahead. If you're going on a particularly long hike, bag up some of those goodies, along with some apple slices, and dried cranberries to keep you going along the way.
Post workout, protein and fresh veggies are your best friend. Lean meats will repair your muscles, and fresh greens will replenish the nutrients your body has just lost. Salads, lettuce wraps, and even a hearty sandwich will do the trick.
Try out these pre and post workout meals and keep climbing until you reach the top!
Before your hike try:
1. Spreading 2 tbsp almond butter on 2 slices of whole grain toast, along with one banana, and a glass of ice cold almond milk.
2. One cup of Greek yogurt in your favorite flavor, with fresh blueberries, a handful of low fat granola, and a few sliced almonds. **If your hike is exceptionally ambitious, add half of an Everything Bagel and a tbsp of cream cheese to the mix.
3. Whole wheat egg, and cheese mcmuffin the healthy way- Whole wheat English muffin, egg whites only, and low fat white cheese.
After your hike go for:
1. The classic garden salad topped with grilled chicken. Green leaf lettuce, tomatoes, cucumbers, green onions, olives, kidney beans, and of course grilled chicken.
2. Baked salmon and your favorite green veggie. Experiment with grilled asparagus, steamed garlic spinach, or spicy ginger kale.
3. Turkey salad sandwich with apple and whole cranberries on whole grain Kaiser roll.
Video Slider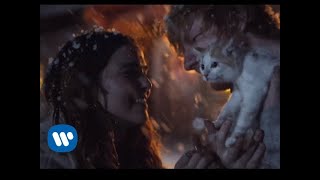 Win Tickets to See Ed Sheeran at the Rose Bowl
Ed Sheeran is back in Los Angeles, and your chance to see him perform is at the Rose Bowl in Pasadena on Saturday, Aug. 18. We are giving away complimentary tickets to the show. For a chance to enter to win, email us at
[email protected]
with "Ed Sheeran" in the subject line and tell us why you would like to go.