High5dogs Gets Innovative
You and your dog can step out in style with leashes from High5dogs.
If you have a four-legged best friend, High5dogs is about to make your life a lot easier with just one product.
We know, there's an insane amount of dog accessories and leashes at every pet store and online marketplace. But how many of them actually reinvent the traditional dog leash to help with contemporary city living? Exactly.
The founder of High5dogs, Dutch product designer Daniel Fang set out to create suitable gear for himself and his adorable pup, Gizmo, after being unable to find any that were up to his standards.
The brand relies on high-end materials and craftsmanship along with the values of design and convenience to bring pet owners and their furry friends comfort with a sense of safety and style. With High5dogs you'll find an array of collars, fashionable bandanas and even wallets for plastic bags ranging from $19 to $59.
One of their most popular creations are the leashes, which feature a contemporary twist. Thanks to the help of the High5dogs Leashes, you'll be able to bring your four-footed companion everywhere with ease.
The Leader Leash from the Leisure Collection ($29.95) is the perfect everyday leash. It comes in black, orange, blue and pink. The unique Leader system allows owners to lead their dogs in four different ways with no need to buy separate leashes. It allows the traditional connect of hooking onto the collar or harness, fixed size collar/leash combo of fitting it to your dog's neck size, lasso/semi slip which allows you to quickly leash your dog and the training lead.
The CLIC Shoulder Leash (with Leader system) from the Metropolitan Collection ($89) is available in beige, red and charcoal. It allows easy and comfortable handsfree dog walking and is one size fits all. It features convenient tethering and allows you to tether your dog without having to unleash it.
If you tend to take your dog with you to public places like restaurants or simply need to tie it to a chair or table, the CLIC Leash from the Leisure Collection ($29.95) will become your favorite. With the color selection of pink, blue, orange and BYG (black/yellow/grey), you and your pet will look stylish. Clearly, you should never leave your dog unattended. With this leash, it makes it all the more simple to bring him/her along on any outing.
For a full view of product details, drop by high5dogs.com.
Video Slider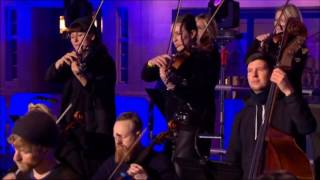 Win Tickets to See Pete Tong at Hollywood Bowl
Pete Tong is back in Los Angeles, and your chance to see him perform is at Hollywood Bowl on Thursday, Nov. 9. We are giving away complimentary tickets to the show. For a chance to enter to win, email us at
[email protected]
with "Pete Tong" in the subject line and tell us why you would like to go.