Harts & Pearls Is Handmade Perfection
Harts & Pearls' Knit Slouch complements any outfit.
Everyone will at some point face a fork in the road, and for Desiree Burgess, founder of Harts & Pearls, that path led to following her dreams and creating a successful career for herself. Harts & Pearls is a custom and handmade accessory line which gives fashion-forward accessories to the modern woman, child and baby.
It all started while Burgess was on maternity leave and began to make headbands. Eventually, she had gotten so many compliments and inquiries about them that she decided she would start a business.
As a single mother to her daughter, Hartley, the designer followed her dreams of being successful and being able to raise her little girl. No stranger to design, Burgess studied Fashion Merchandising and Design at the Fashion Institute of Design and Merchandising in Los Angeles.
You won't be able to miss her talents when you view Harts & Pearls accessories. From head wraps, scarves and snapback hats, the collection features a wide variety of colors, styles and prices.
Even though it's summer, the nights can still get a little chilly. The Knit Slouch ($28) complements any outfit. The soft cable-knit slouch hat is finished with ribbed trim and is hand-dyed. It comes in black, heather grey, ash grey and beige. It retails for $28, and the awesome part is that much like most of the other designs, it comes in sizes for babies and children, too!
The Knothill Slouch ($26) is a gender-neutral knot slouch beanie. It comes in one size fits most and can be purchased in either gray or navy.
Whether you choose the Westerly Slouch ($26), Urban Slouch Hat ($28) or the North Slouch ($26), you'll be looking cool and stylish all season(s) long.
Drop by hartsandpearls.com to view the full line of accessories and to make some purchases.
Video Slider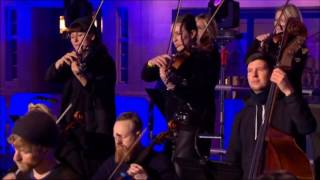 Win Tickets to See Pete Tong at Hollywood Bowl
Pete Tong is back in Los Angeles, and your chance to see him perform is at Hollywood Bowl on Thursday, Nov. 9. We are giving away complimentary tickets to the show. For a chance to enter to win, email us at
[email protected]
with "Pete Tong" in the subject line and tell us why you would like to go.