Happiest Tee Keeps You Smiling
Happiest Tee's Ashton Sweatshirt
Getting dressed just got a lot easier and a million times more comfortable thanks to Happiest Tee. Picking out an outfit for a date or any every-day errand shouldn't be a constant struggle or source of stress for anyone. It should be fun!
And now, Happiest Tee has created novelty tees that will keep you looking stylish and chic, as well as mellow. Made out of super soft modal/spandex blend and made entirely in the US, the shirts are eco-conscious and are machine washable.
Additionally, they are screen printed, not heat transferred. You don't need to worry about looking like you're wearing your boyfriends "way-too big for your size" shirt, the tees are made to be a great fit, without being too restrictive.
Lovely design? Check. Comfortable but form fitting? Check. Plus, with these, you won't have to worry about any annoying or itchy labels since there are none. Of course, if you have a novelty tee, you don't want the print to fade or stretch. Which it won't with this brand.
With dozens of selections, one of the standouts is the Ashton Sweatshirt in Vintage Grey with White Script. The incredibly cute shirt looks good with anything. Whether you're going for a cool model-off-duty look and pair it with your favorite pair of jeans, flats and sunglasses or if you're going full glam with heels and a red lip, the Ashton Sweatshirt will flatter you no matter what.
With "Happiest in Los Angeles" across its front, this lightweight shirt will fit like it was made just for you. It's 95% modal terry and 5% spandex and comes in sizes: XS, S, M and L. It retails for $118.
Whether you're shopping for yourself or picking up a gift for a friend, visit happiesttee.com to view their full selection of items and to see their special offers.
Video Slider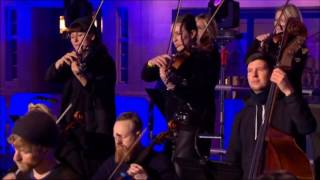 Win Tickets to See Pete Tong at Hollywood Bowl
Pete Tong is back in Los Angeles, and your chance to see him perform is at Hollywood Bowl on Thursday, Nov. 9. We are giving away complimentary tickets to the show. For a chance to enter to win, email us at
[email protected]
with "Pete Tong" in the subject line and tell us why you would like to go.