Grammy Winner Michelle DeYoung Graces the VPAC Stage as an Alumna and Inspiration
Michelle DeYoung returns to the Cal State Northridge stage at VPAC Nov. 12. (Kristin Hoebermann)
To celebrate extraordinary females in music, Cal State Northridge's Valley Performing Arts Center (VPAC) presents vocalists across all genres for a special engagement. On Thursday, Nov. 12, American mezzo-soprano Michelle DeYoung continues to be a part of the series as she returns to the newest stage at her alma mater for a night of songs much like her start at the school. She tells Living Out Loud – Los Angeles in an exclusive interview about the diverse selection of pieces inspired by the eclectic passion for opera.
"I grew up with my father always playing classical musical in the house. I listened to a lot of Wagner, Müller and Bruckner. I have loved classical music my whole life," DeYoung begins. "When I went to college I always sang in the choirs, the top choirs. I've always had a big range, and I sang whatever they wanted whether it was falsetto or alto. I've always been a part of musicals in school."
DeYoung has been everywhere since she last was on Cal State Northridge's stage. Really, she has performed with the New York Philharmonic, Boston Symphony Orchestra, Chicago Symphony Orchestra, Cleveland Orchestra, San Francisco Symphony, Los Angeles Opera, the Met Orchestra (in Carnegie Hall), Vienna Philharmonic, BBC Symphony Orchestra, Royal Philharmonic Orchestra and Bayerische Staatsoper Orchestra.
She has worked under conductors that include Daniel Barenboim, Pierre Boulez, James Conlon, Sir Colin Davis, Christoph von Dohnányi, Gustavo Dudamel, Christoph Eschenbach, Alan Gilbert, Bernard Haitink, James Levine, Lorin Maazel, Zubin Mehta, Kent Nagano, Seiji Ozawa, Andre Previn, Esa-Pekka Salonen, Mariss Jansons and Michael Tilson Thomas.
All this is due in part to a huge opportunity she received while at Northridge.
"Cal State Northridge had a wonderful program. I did their operas and their recitals, everything I could do that I felt could help me with my career or a chance at a career," she explains. "I did the Met competition while going to Cal State Northridge, and I won at all state levels. Then the Metropolitan Opera asked me to move to New York, so I trained at the Met for three years."
To be returning to where it all began is not an honor lost on her. To DeYoung, being on stage at VPAC is no different than appearing at places such as the Met, Opera National de Paris, Thèâtre du Châtelet or the Tokyo Opera.
"Every time I walk on stage, I do my best," she says.
In her mind, it's about the same dedication she has put in from the start.
"The passion grew through the more I was doing it, the more I loved it. The doors just kept opening, and I just kept walking through and working hard."
Now she's back at VPAC, home to her alma mater, Cal State Northridge. She reminisces about what it was like to be there years ago.
"I had a really amazing time there. They really gave me such wonderful opportunities. It was really a good stepping stone in order to do the Met competition and move to New York," she recalls. "Whenever I sing in L.A., they've been very supportive."
She is very excited about the prospect of her Nov. 12 show and giving back a little of what they've given to her with selection from Richard Strauss, Manuel de Falla, Kurt Weill, Arnold Schoenberg and Joseph Marx.
"It's lovely group of songs, and it's the most intimate thing an opera singer can do. It's me and a piano, so there is no hiding behind a loud orchestra, costume, makeup, a set, anything – which is very special in itself," she offers. "I don't think people realize we opera singers, we classical singers don't use microphones. We are trained to fill houses of thousands of people without one, and in some ways that's extraordinary"
More than anything, DeYoung's story is inspirational: coming from local beginnings to taking on the world's stage. In conclusion, she shares advice for aspiring performers out there.
"It's really very important to find people who know not only how to help you reach your goals but that you can trust. You cannot trust everybody," she says. "It's smart to have a good support system, and to be responsible for your own talent, what you need to work on and how you want to be presented."
Tickets and more information are available at valleyperformingartscenter.org.
Marvin Vasquez contributed to this story.
Video Slider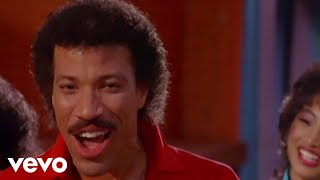 Win Tickets to See Lionel Richie at Hollywood Bowl
Lionel Richie is performing with very special guest Mariah Carey on the All the Hits Tour, and your chance to see them is at the Hollywood Bowl on Monday, July 31.