GLAMSQUAD Gets Stylin' at Beauty Blogger Day in L.A.
Let GLAMSQUAD help you really shine at your next blind date, business meeting or special event.
This was bound to happen. An app-based beauty provider? Enter GLAMSQUAD, the app delivering professional and reasonably-priced beauty services for you at your home, hotel, office or anywhere that it's needed and called upon – say at the parking lot before prom night – anywhere, really.
GLAMSQUAD currently offers its services anywhere in New York City, and most places in Miami and Los Angeles. It was first launched in NYC, then Los Angeles and now Miami.
"We are thrilled to bring Miami the quality, accessibility and consistency that we have built in New York and Los Angeles," says co-founder/CEO Alexandra Wilkis Wilson. "We have listened to our existing customers, and they spend time in Miami."
Wilkis Wilson adds, "Also, I'm very familiar with the local market and Latin culture in Miami. Miami is the place to see and be seen, and with the level of talent that we have found here, we are confident that this market is ready to experience our high-quality service. We are confident that our customers will want to book us again and again."
It sure does help make getting ready a whole lot easier, ladies! They offer $50 blowouts, $75 braiding, $85-$125 updos and $75 makeup services.
At a recent beauty blogger day in downtown Los Angeles, GLAMSQUAD invited several renowned L.A. bloggers to their media session. It featured makeup tutorials for both men and women and, to the surprise of no one, hair touch-ups.
I was lightly powdered up before famous Latin celebrity hair and makeup artist Marco Peña magically re-did my hairdo. He created my look by simply adding volume and more definition to my light brown curls with using TRESemmé Perfectly Undone Sea Salt Spray, which you can buy at any drugstore and are really affordable.
It was a perfect experience, just as GLAMSQUAD is the perfect app/service to use whenever needed.
For more information, visit glamsquad.com.
Video Slider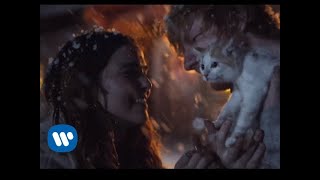 Win Tickets to See Ed Sheeran at the Rose Bowl
Ed Sheeran is back in Los Angeles, and your chance to see him perform is at the Rose Bowl in Pasadena on Saturday, Aug. 18. We are giving away complimentary tickets to the show. For a chance to enter to win, email us at
[email protected]
with "Ed Sheeran" in the subject line and tell us why you would like to go.