Getting to know Friends With You at MOCA
Friends With You celebrated the release of their book, We Are Friends With You, at MOCA.
This past weekend at the Museum of Contemporary Art (MOCA) in Downtown, Samuel Borkson and Arturo Sandoval III came to do an exclusive and interactive book signing. Announcing their new monograph We Are Friends With You, published by Rizzoli. Featuring contributions by Pharrell Williams, Alejandro Jodorowsky and Peter Doroshenko, this release is the first all-inclusive book by the Los Angeles-based artist collaborative Friends With You.
The book launch took place at MOCA Grand Avenue on May 31, from 3 p.m. to 6 p.m. with light refreshments and a bounce house that was encouraged to be enjoyed by people of all ages. Live music by Money Mark really contributed to the environment of the event, giving people that little reassurance that this place was like something out of a dream. Also for the crowd's enjoyment were live airbrush pieces created by artist Malcolm Stuart. He was debuting the Friends With You/Print All Over Me capsule collection by creating live, take-home airbrush pieces that were customizable to each person.
Friends With You art exhibits are events that combine the experience of the audience with the art and create an atmosphere that is fully immersive, creating a magical world where there is only a blur between the exhibit and reality.
This event succeeded at doing precisely that, bringing people of all ages and backgrounds together at an outdoor event where everyone was having fun and smiling. Being in an atmosphere where the art was so interactive and colorful for both kids and adults that it almost seemed to create a common ground for both allowed everyone to appreciate the magical happiness of being in the moment.
The new book being showcased compiles the first 12 years of the group and the development and evolution of their art. It's a book that colorfully illustrates their journey as artists, the simplicity and impact of their growing body of work that has been produced with simple geometrical shapes. Borkson and Sandoval have been collaborating since 2002 with the sole purpose of spreading the positive message of magic, luck and friendship.
Their book is a compilation of images of previous art events, showcasing how people have interacted with their pieces, as well as some personal explanation and further insight into the messages they try to convey through art.
We Are Friends With You is currently available. For more information, visit friendswithyou.com.
Video Slider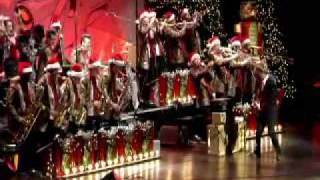 Win Tickets to See The Brian Setzer Orchestra at the Microsoft Theater
The Brian Setzer Orchestra has an upcoming show in L.A. and now is your chance to go for free at the Microsoft Theater in Los Angeles: Friday, December 18th.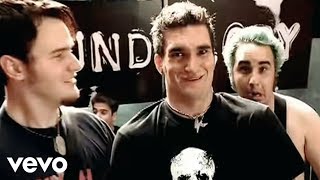 Win Tickets to See New Found Glory and Yellowcard at The Wiltern
Music video by New Found Glory performing My Friends Over You. (C) 2002 Geffen Records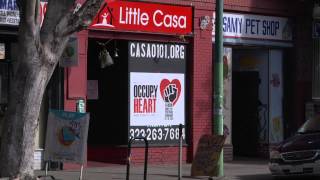 Review: An Essential Documentary for Angelenos, East LA Interchange
Boyle Heights in East Los Angeles is now a predominantly Mexican-American community known for a high crime rate, yet the history of the neighborhood is not a static one. The neighborhood that now boasts a community that is over 90-percent Latino was once one of the most diverse neighborhoods in Los Angeles, with sizable Jewish, Asian and African-American populations before changes in the laws and post-war development caused a shift in the population to what it is today. The documentary East LA Interchange chronicles the history of this neighborhood, telling the stories of those who lived there decades ago as well as those who make up the current community.
Knock Knock Turns Fantasies into Nightmares
Izzo and de Armas recorded a brief video encouraging fans to check out Knock Knock.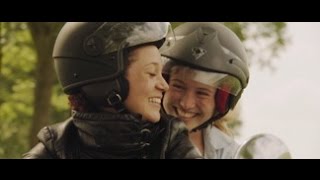 Review: Nuanced Performances Under the Sure Hand of Director Colette Bothof Make Summer Shine
Proposing a riveting context framework of ambiguous spirituality and nascent digitalization, noted Dutch auteur Colette Bothof's second feature, Summer, earmarks charming character dramedy with wide-arching societal screeds that cut to the heart of the contemporary zeitgeist. Despite this lofty thesis, there remains a warm, emotional core to this contained tale of an introverted young girl coming into her own during that most transformative of seasons.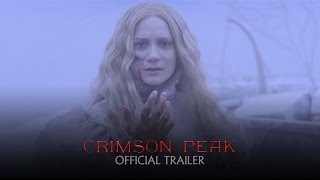 Win Passes to a Screening of Crimson Peak
Crimson Peak stars Mia Wasikowska, Jessica Chastain, Tom Hiddleston, Charlie Hunnam and Jim Beaver and is directed by Guillermo del Toro.