Get to Know Your Wine Palate with Club W
A chardonnay available from Club W (David Tobin/LOL-LA)
Club W is a subscription wine service that delivers selections to you no matter where you're at. Shipments range from every palate option imaginable and bring users wine at a discounted rate when compared to most store prices.
Club W has an interesting business model that has everything bottled in one place but from grapes that are grown all over. The odd thing is, they don't tell you where exactly the grapes are coming from as far as growers. Personally I like to know a bit more about the wine and what went into making it. Each bottle tells a story, and that's kind of the fun of wine in itself. By taking that element out of it, it makes this feel more like a means to an end.
This isn't exactly a bad thing, it's just a different thing. If you want a variety of wine just to drink and not think much of, this is ideal. It brings you a wide range of options from all over, but the quality might be a tad closer to the underdeveloped side of things. It's a nice option to have and should be a good gift for those just getting into the world of wine.
For more information, visit clubw.com.
Video Slider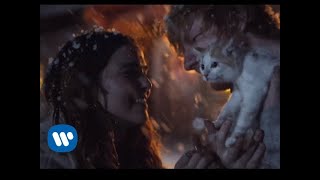 Win Tickets to See Ed Sheeran at the Rose Bowl
Ed Sheeran is back in Los Angeles, and your chance to see him perform is at the Rose Bowl in Pasadena on Saturday, Aug. 18. We are giving away complimentary tickets to the show. For a chance to enter to win, email us at
[email protected]
with "Ed Sheeran" in the subject line and tell us why you would like to go.