Get the Perfect Father's Day Gift with Ecuadane Blankets
Ecuadane, a family company, centers upon discovering unusual, high quality products from all over the world, and sharing them with you. (Courtesy photo)
"http://lol-la.com/wp-content/uploads/2019/04/7.png" alt="disney on ice banner">
"http://lol-la.com/wp-content/uploads/2019/07/HB19_DIGITAL_HERBIEHANCOCK_PROMO_728x90.jpg">
http://lol-la.com/wp-content/uploads/2019/07/Yachtley_Crew-728x90.jpg">
"http://lol-la.com/wp-content/uploads/2019/05/MTH-190039-Feel-The-Fame-Remarketing-Banner-728X90.jpg">
"http://lol-la.com/wp-content/uploads/2019/07/Living-Out-Loud-LA-for-Air-Supply-728x90.jpg">
"http://lol-la.com/wp-content/uploads/2019/07/JoseLuisRodriguez_728x90.jpg">
Father's Day is a month away and frankly, the best idea is to get a gift now before you forget and end up purchasing a last minute gift card.
Dads are usually hard to shop for, but with Ecuadane, making a choice is easy.
This year, give your dad the gift of a special one-of-a-kind present in the form of a beautiful blanket that will be perfect for any season.
Whether lounging around the house, out camping or on fishing, the blankets are functional while looking good.
Ecuadane Blankets are handcrafted and are meant to last a lifetime.
Each features an ultra soft texture and they are lightweight and breathable and most importantly, non-itchy as they're made of a high-quality blend of alpaca and synthetic materials.
Additionally, each blanket is made in the heart of Ecuador by native Otavaleños living amidst the Andes Mountains and volcanoes.
The Cotacachi Blanket Water retails for $129.99 and is inspired by a dormant volcano in the Andes of Ecuador.
It features a combination of cool and warm colors and detailed native print. The vibrant colors match the warm summer days ahead.
When it comes to the Cotacachi Blanket Fire, it also retails at $129.99 and features a warm color palate along with native print,
As for the Tungurahua Blanket Polk-A-Dot ($129.99), the blanket is a collector's item and is inspired by the active stratovolcano located in the Cordillera Oriental of Ecuador.
Using rich earth tones, the blanket will easily transition into any living space and season.
Purchases can be made on www.ecuadane.com and free shipping is available for all orders.
Customers can also purchase scarves, ponchos, handbags and jewelry from Ecuadane.
By buying from the company, you'll be getting a lovely gift for your dad, but you can also feel good in knowing Ecuadane gives a portion of its proceeds to orphanages in Ecuador.
Video Slider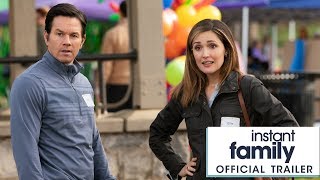 Win a Blu-ray + DVD + Digital Copy of Instant Family
Everyone everywhere can now enjoy Instant Family on Digital and on Blu-ray™ Combo Pack, and DVD on March 5 from Paramount Home Media Distribution. For a chance to enter to win at random, please email us at
[email protected]
with "Instant Family\" in the subject line and let us know why you\'d like to win a copy. This contest ends March 25, 2019.
"http://lol-la.com/wp-content/uploads/2019/07/HB19_DIGITAL_HERBIEHANCOCK_PROMO_728x90.jpg">
http://lol-la.com/wp-content/uploads/2019/07/Yachtley_Crew-728x90.jpg">
"http://lol-la.com/wp-content/uploads/2019/07/JoseLuisRodriguez_728x90.jpg">
"http://lol-la.com/wp-content/uploads/2019/04/7.png" alt="disney on ice banner">
"http://lol-la.com/wp-content/uploads/2019/07/Living-Out-Loud-LA-for-Air-Supply-728x90.jpg">
"http://lol-la.com/wp-content/uploads/2019/05/MTH-190039-Feel-The-Fame-Remarketing-Banner-728X90.jpg">