Get Baby-Soft Feet with Baby Foot
Baby Foot products make your feet smooth and soft as a baby's foot.
Busy and don't have the time for weekly spa visits or pedicures? Or are you simply tired of spending money on them? Well, thanks to Baby Foot, you have an alternative.
Baby Foot was designed to specifically target and remove unsightly dead skin cells on feet. Not only are they not appealing, they can potentially contribute to various problems regarding the soles of feet.
For those who are prone to getting cracked and painful feet as a result of daily activities, the total foot care package offered by the brand is a life changer.
No longer do you need to feel embarrassed or uncomfortable about your feet. From the comfort of your home, you can have soft and moisturized feet.
Baby Foot's scientifically formulated product contains 17 types of natural extracts including grapefruit, lemon, chamomile, bladderwrack, soapwort, watercress and more. Additionally, glycolic acid and citric acid are used to peel away the dead layers of skin. To stimulate the removal, salicylic acid and lactic acid are used.
It sounds intense, but don't worry, after the peeling, your feet will feel baby soft and will also be hydrated.
The plastic booties allow users to walk around while wearing them. So if you're busy cleaning around the house, working or just lounging around, you'll be comfortable to move around.
To use, simply cut the bootie along the dotted line, insert feet and secure with tape. Once the hour is up, just wash your feet.
There are currently three different products available for purchase. The Baby Foot 1 Hour Treatment ($25) is an easy three-step process. Simply apply, soak and wash away. Within one week, results will show.
The Baby Foot Moisturizing Foot Mask ($15) is intended to hydrate ad refresh feet. Meanwhile, there's also a Limited Edition Baby Foot 1 Hour Treatment ($25) in honor of Breast Cancer Awareness Month. Along with the Better Skin Co, proceeds will be donated to the American Cancer Society.
Visit babyfoot.com to check out the products and read customer reviews.
Video Slider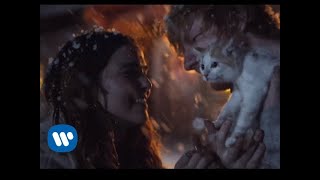 Win Tickets to See Ed Sheeran at the Rose Bowl
Ed Sheeran is back in Los Angeles, and your chance to see him perform is at the Rose Bowl in Pasadena on Saturday, Aug. 18. We are giving away complimentary tickets to the show. For a chance to enter to win, email us at
[email protected]
with "Ed Sheeran" in the subject line and tell us why you would like to go.