Galaxy Find Net Early, Hold Off Tijuana Late for Crucial Win
Brazilian striker Samuel, pictured here in an archive photo, scored the lone goal en route to the LA Galaxy winning 1-0 against Xolos of Tijuana on Wednesday, March 12, 2014 at Stub Hub Center in Carson, Calif. (Rafael Orellana/Living Out Loud LA)
Galaxy team President Chris Klein called tonight's first leg quarterfinal match against Club Tijuana Xoloitzcuintles a "referendum" for the Galaxy and the MLS, alluding to how ineffectively MLS teams have fared against Mexican competition in CONCACAF Champions League play.
The Galaxy had a strong first half and held off a Xolos surge late to capture a 1-0 advantage heading into the second leg Tuesday, March 18 in Tijuana.
"It's always important to get a win, the goal difference as well," said Galaxy captain Robbie Keane. "Obviously we'd like to get more, but [Xolos] are a good team. I think the most important thing is that we didn't concede a goal."
The Galaxy started with the same 11 that took the field Saturday against Real Salt Lake.
Tijuana seemed to have started the game energized by the traveling contingency and dominated possession in the opening minutes.
But Samuel opened up the scoring in the 11th minute for the Galaxy after slotting a bouncing ball in the left side of the net from seven yards.
Keane brought down the ball with his chest inside the box with Xolos captain Javier Gandolfi guarding him closely. But instead of using his chest to set himself up for an opportunity, Keane used his chest to leave the ball to an oncoming Samuel, who easily put the ball past helpless Xolos 'keeper Cirilo Saucedo.
Coach Bruce Arena lauded the 22-year-old Brazilian and his knack for being in the right place at the right time. "[Samuel] has adjusted well, and is very opportunistic around the goal, we've seen it in the preseason, and tonight a similar type of goal," he said. "He's got a good nose for the goal and he is just going to get better as he begins to understand our team and our league a little bit better."
Donovan also had high praise for Samuel by saying, "It was a good poacher's goal. He does that in trainings, he is always around the goal. It was good for him, an important goal, and he did very well tonight."
Elio Castro was shown the yellow card at the 26th minute for a hard foul on Keane, who was leading a fast break for the Galaxy.
Keane and Donovan led several breakaway opportunities for the Galaxy, while the Xolos attack fell dormant after bursting out the gates initially.
Keane nearly made it 2-0 at the 41st minute after intercepting an errant pass between two Xolo defenders. He had only one man to beat inside the 18-yard box, but saw his blast deflect off Gandolfi.
Keane nearly had a wondergoal on the same possession when he chipped Saucedo from the right side of the 6-yard box, only to see his clever ball sail inches above the crossbar.
Xolos had their first major scoring opportunity at the 56th minute, when Jaime Penedo imprudently left his line and could not get to a menacing cross on time, leaving the ball just outside the 6-yard box for Cristian Pellerano.
Pellerano could only get a toe on it, and Penedo was fortunate to punch the ball out of danger inches from the line.
Penedo was phenomenal for the Galaxy overall, and was arguably just as big a key to victory as Samuel or anyone else on the pitch.
Arena praised Penedo not only for tonight's performance, but for his overall form as of late.
"Jaime is coming into the prime of his career," he said. "We think he is going to get better, I like to believe goalkeeper is a position that is strong for us now."
Stefan Ishizaki made another late appearance at the 69th minute as a substitute for Samuel.
Former Galaxy striker Herculez Gomez came on for Xolos in the 80th minute in place of Jaime Ayovi. Gomez scored 16 goals in 53 appearances for the Galaxy from 2002-2006.
Gomez missed perhaps the best opportunity for Xolos at the 85th minute when his diving header went wide left from five yards.
Xolos applied plenty of pressure late with the addition of Gomez and Dario Benedetto in the second half, but a solid defensive effort and a few heads-up saves by Penedo maintained the clean sheet for the Galaxy, with another 90 minutes to play in Tijuana.
When Xolos head coach Cesar Farias addressed the media, he mentioned the reason for leaving the dangerous Benedetto on the bench was not tactical, but that the 23-year-old Argentine had suffered a small injury on his Achilles.
"We did not want to risk injury," said Farias. "In the last game he came off because he was hurt, not because he did not deserve to be in the game. He asked for the substitution and we had to take care of that."
Gomez talked after the game about the nature of these two-legged series. "Unfortunately it was a loss but things aren't over," he said. "This tournament allows for series that are 180 minutes and we still have a lot of minutes to play. We know that it was something that wasn't positive for us but at the same time I think the score could help us."
Not only will the Galaxy travel down south with a one-goal lead next week, but they did so while denying Tijuana the all-important visitor's goal.
Donovan mentioned that although traveling to Estadio Caliente in Tijuana is a difficult task, there are MLS stadiums similar to Tijuana in terms of the unfriendly environment, and thinks that will be useful for the Galaxy going forward.
He is confident, however, that the many experienced players on the Galaxy will push the team forward.
"We expect [Xolos] are going to throw everything at us, and we want that, we want a good test and a good challenge," said Donovan. "I think tonight was a great game for everyone to watch, and I think Tuesday it will be the same."
Video Slider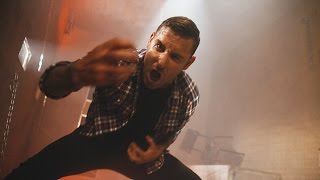 Parkway Drive at The Wiltern
Parkway Drive is back in L.A. and now is your chance to go at The Wiltern in Los Angeles: Saturday, December 5th.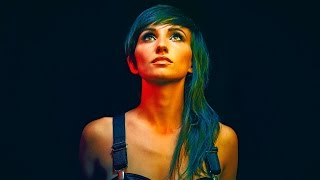 Win Tickets to See Lights and The Mowgli's at The Wiltern
Lights and The Mowgli's are back in L.A. and now is your chance to go at The Wiltern in Los Angeles: Friday, December 11th.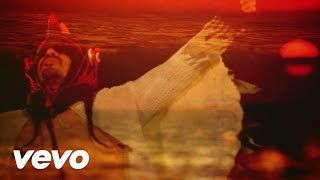 Win Tickets to See Café Tacvba and Zoe at the Hollywood Palladium
Café Tacvba and Zoe are back in SoCal and now is your chance to go at the Hollywood Palladium in Los Angeles: Thursday, November 19th.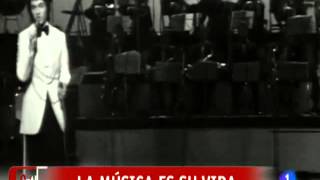 Win Tickets to See Camilo Sesto at The Forum
Camilo Sesto has an upcoming show in L.A. and now is your chance to go at the The Forum in Los Angeles: Friday, November 6th.
Win Tickets to See Gabriel Iglesias at the Microsoft Theater
Gabriel Iglesias has upcoming shows in L.A. and now is your chance to go at the Microsoft Theater in Los Angeles: Saturday and Sunday, December 26th and 27th.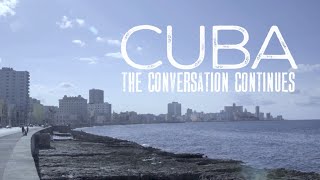 Win Tickets to See Arturo O'Farrill's Afro Latin Jazz Orchestra at Royce Hall
Arturo O'Farrill's Afro Latin Jazz Orchestra has an upcoming show in L.A. and now is your chance to go at Royce Hall in Los Angeles: Saturday, November 7th.
Win Tickets to the L.A. Music Video Festival at The Cinefamily
The L.A. Music Video Festival is back in L.A. and now is your chance to go at The Cinefamily in Los Angeles: November 6th-8th.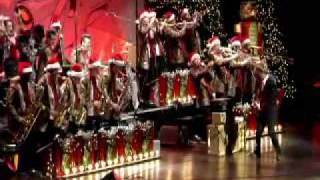 Win Tickets to See The Brian Setzer Orchestra at the Microsoft Theater
The Brian Setzer Orchestra has an upcoming show in L.A. and now is your chance to go for free at the Microsoft Theater in Los Angeles: Friday, December 18th.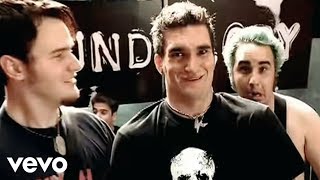 Win Tickets to See New Found Glory and Yellowcard at The Wiltern
Music video by New Found Glory performing My Friends Over You. (C) 2002 Geffen Records