Funktional Wearables Puts a Twist on Workout Style
The Love Charged Unisex cover in rose gold from Funktional Wearables. (Courtesy photo)
Fitness trackers have been all the rage for quite some time now. Despite what brand, size or model, you should always be able to make each device match your personality and style.
With Funktional Wearables, you can customize your tracker with beautiful and fashionable accessories for each device.
Founded by fitness instructor, Cynthia Blais, in 2014, the company is comprised almost entirely of a small staff of college students who cooperate on all stages of production, from design, assembly and customer service.
With each piece finished by hand in San Diego, customers can expect great quality and amazing designs.
Although Funktional Wearables is best known for its fitness tracking device accessories, it also has a collection of bracelet, earrings and charms.
Additionally, a new line of gym apparel has recently been released.
From gym clothes to gym bags, even Zumba accessories and cookbooks, the company is ideal for any fan of athletics.
For owners of a Fitbit, The Bellisima Charm in Silver ($18) is the perfect accessory to spruce up any outfit.
It can be worn over the tracker screen or simply next to it and looks incredibly elegant.
If you have an Apple Watch, there's a variety of band watches to choose from.
From the sleek Apple Watch Face Cover and Band All-in-One in Black ($34.99) which features stainless steel that will never tarnish to the chic Double Row Chain Link Apple Watch Band in Rose Gold ($34.99), Apple Watch users will always look cool and well put together.
Rose gold lovers will fall in love with the Apple Watch Face Cover and Band All-in-One ($34.99) in the rose gold shade.
Each accessory has been designed to protect and enhance all types of activity trackers.
Stand out and let your accessory reflect your style by purchasing a piece from www.funktionalwearables.com.
Whether you're actually working out or simply want to look chic, there's something for everyone.
Video Slider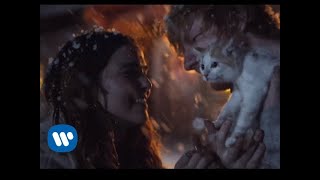 Win Tickets to See Ed Sheeran at the Rose Bowl
Ed Sheeran is back in Los Angeles, and your chance to see him perform is at the Rose Bowl in Pasadena on Saturday, Aug. 18. We are giving away complimentary tickets to the show. For a chance to enter to win, email us at
[email protected]
with "Ed Sheeran" in the subject line and tell us why you would like to go.