Funkins Makes Packing School Lunch Fun
Funkins packs smiles into lunch boxes. (Courtesy image)
With most summer breaks coming to an end and school starting back up for children everywhere, parents can help them transition back by adding a tiny bit of fun to the process of back to school shopping.
With Funkins, smiles can be packed into vibrant and cheerful lunch bags, as well as reusable and eco-friendly cloth napkins and placemats for children.
Founded in 2011 by Lisa Baumgartner, the goal was to reduce lunchtime waste while using bright fabrics and patterns that kids would enjoy.
Each napkin is made entirely of 100% cotton fabrics and is CPSIA compliant, non-toxic and lead and phthalate free.
The napkins can be used as a napkin and a placement and are easy to wash and reuse.
The Funkins Original Cloth Placemats for Kids, Double-Ply, Set of 2, Magical Unicorns can be purchased for $16.
It features an adorable unicorn and star print pattern in pastels colors.
All placemats are double-ply, reversible and absorbent.
They all measure 15"x13" and are the perfect for lunch bags.
The Funkins Original Cloth Placemats for Kids, Double-Ply, Set of 2, Ninjas will make any ninja fan happy.
At only $16, the placemats feature ninjas in action.
Placemats also come in sets of 4 which measure at 12"x12."
As for lunch bags, they're all ultra durable, insulating, easy to clean, spacious and are safe/non-toxic, lead, phthalate and PVC free.
The Funkins Insulated Kids Lunch Bag, Mermaid Kisses & Starfish Wishes has a print of various mermaids and starfishes and is $29.95.
Dinosaur lovers will go crazy for the Funkins Washable Insulated Neoprene Lunch Bag, Dinosaur Pals that retails at $29.95.
Custom designs can also be ordered and made to feature a specific school name, logo and/or mascot.
Free shipping is available daily with all U.S. orders.
To view the entire collection from the brand and to place an order, drop by www.myfunkins.com.
Video Slider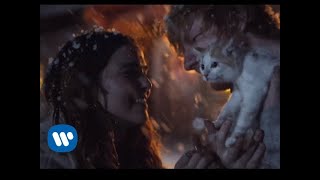 Win Tickets to See Ed Sheeran at the Rose Bowl
Ed Sheeran is back in Los Angeles, and your chance to see him perform is at the Rose Bowl in Pasadena on Saturday, Aug. 18. We are giving away complimentary tickets to the show. For a chance to enter to win, email us at
[email protected]
with "Ed Sheeran" in the subject line and tell us why you would like to go.