Full Moon Bazaar: A Curated Poolside Trunk Show of Emerging Designers
Mochila Bag Addixion draws you in with bright colors and aninteresting story behind their bags. (Annie Bang Photography)
The Skybar at Mondrian is definitely on to something great with its poolside series, the Full Moon Bazaar Trunk Show.
Last night marked the event's third installment, this time really pulling in the celebration of the full moon with a tarot card reader and jewelry designers showing off items featuring black pearls, rose gold richness and indigenous handbags with a truly cosmic background.
The handbags, by way of northern Colombia, were put on display by Mochila Bag Addixion's owner Andrea Gomez. She explained that Wayuu men and women from La Guajira make the bags with a process where the men weave the shoulder straps and the women weave the bag itself. The practice is thousands of years old and comes from the tribe celebrating and preserving its culture.
In addition, each bag was aesthetically pleasing, with bright, inviting colors. I was immediately drawn to the hues, the story behind each piece and how they fit in with the spirit of the Full Moon festival theme. Just like everyone at the event, each handbag was an original.
I also ran across designer Samantha Garelick, who runs Samilynn Jewelry. She started out as a personal chef, but eventually felt she had a calling to create jewelry. Her line had a feminine feel but with a little bit of power and command to it for strong female spirits. Fear not, men. Samilynn also has a men's line that is inspired by the masculine form, nature and could appeal to all males, too.
Having traveled all around the world, Garelick is able to translate her experiences into the pieces. Born in New York and with her transition to a Southern California lifestyle, her jewelry really speaks to both male and females everywhere.
Event producer Jonathan Stinson took the time to make sure that the event evoked exactly what the Full Moon represents. There were so many amazing vendors, including L.A. handbag favorites Linea Pelle, T-shirt line Sol Angeles, Art by Aesthetics and exciting clothing from Downtown's 10 Corso.
Perhaps the most full-circle embodiment of the show was Antigone Speaks. Antigone Vastakis, a fifth generation clairvoyant came to the bazaar by way of Greece but is now based on the West Side. I immediately was enveloped by her energy, positivity and welcoming nature. Vastakis was accurate with reading my energy, and the tarot cards she pulled were spot on. Walking away from her, I really felt like I was one with the stars. She even wrote down affirmations and my numerology number for me to take home. She also offers Feng Shui, aura readings, astrology, numerology and a host of many other services.
With an open bar for its first hour, poolside seating and fabulous vendors, this event series will have no problem continuing to draw crowds through the summer and beyond.
Video Slider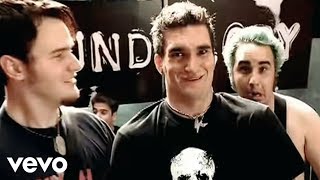 Win Tickets to See New Found Glory and Yellowcard at The Wiltern
Music video by New Found Glory performing My Friends Over You. (C) 2002 Geffen Records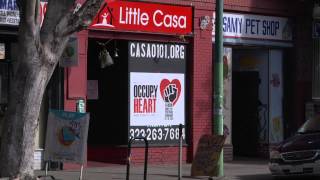 Review: An Essential Documentary for Angelenos, East LA Interchange
Boyle Heights in East Los Angeles is now a predominantly Mexican-American community known for a high crime rate, yet the history of the neighborhood is not a static one. The neighborhood that now boasts a community that is over 90-percent Latino was once one of the most diverse neighborhoods in Los Angeles, with sizable Jewish, Asian and African-American populations before changes in the laws and post-war development caused a shift in the population to what it is today. The documentary East LA Interchange chronicles the history of this neighborhood, telling the stories of those who lived there decades ago as well as those who make up the current community.
Knock Knock Turns Fantasies into Nightmares
Izzo and de Armas recorded a brief video encouraging fans to check out Knock Knock.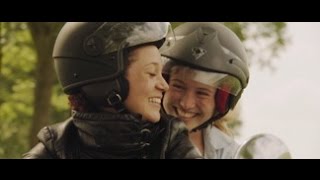 Review: Nuanced Performances Under the Sure Hand of Director Colette Bothof Make Summer Shine
Proposing a riveting context framework of ambiguous spirituality and nascent digitalization, noted Dutch auteur Colette Bothof's second feature, Summer, earmarks charming character dramedy with wide-arching societal screeds that cut to the heart of the contemporary zeitgeist. Despite this lofty thesis, there remains a warm, emotional core to this contained tale of an introverted young girl coming into her own during that most transformative of seasons.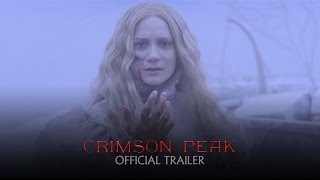 Win Passes to a Screening of Crimson Peak
Crimson Peak stars Mia Wasikowska, Jessica Chastain, Tom Hiddleston, Charlie Hunnam and Jim Beaver and is directed by Guillermo del Toro.