Frank's Chop Shop: A Place for Every Gentleman
Get more than just a haircut at the L.A. location of Frank's Chop Shop.
Men in and around the Los Angeles area, be prepared to step up your game when it comes to grooming. Frank's Chop Shop, the premiere Lower East Side barbershop, has opened a brand-new shop in the City of Angels.
Not only does the barbershop provide a one-of-a-kind experience for their customers as far as grooming goes, it also doubles as a fully functional art gallery. Below is an interview with Ayler Young, one of the owners of Frank's Chop Shop, chatting about everything from the services provided to the decor.
Living Out Loud – Los Angeles: Discuss the name of the shop and its general meaning.
Ayler Young: Frank's Chop Shop was originally named after our nation's founding father, Benjamin Franklin. It's a place where likeminded individuals come to share stories, enjoy a cold beverage and treat themselves to the time-honored tradition of barbering by some of world's best barbers.
LOL-LA: What is the concept behind the shops?
AY: Frank's Chop Shop has become a cultural hub in New York voted No. 1 by New York Magazine, Rolling Stone and GQ. It's a place where ideas are exchanged, new music is heard, business deals are conceived of and closed, all while providing our customers with the highest quality barbering services available today.
LOL-LA: The L.A. location is relatively new. How are the overall results thus far?
AY: We have been able to build a rather large following in a short period of time. I attribute that success to our constant focus on bettering the quality of the experience for our customers from start to finish, not just an end result.
LOL-LA: How did the design concept come about for the L.A. location?
AY: We started the design process by finding and refurbishing seven vintage 1930s barber chairs to compliment our classic black-and-white checkered floors that exist in all of our shops. All of our cabinetry, mirrors and signage were made custom for us by various specialists here in California. Many of our close friends including Futura 2000, David Flores, Retna, Saber, Ruslan Karablin, Gregory Siff, Block Photo and Harif Guzman have generously donated artwork to the new space, which makes it an incredible gallery experience as well.
LOL-LA: Your services vary, and they're all legit. What's one service that the clients ask for often?
AY: Most of our customers request our classic Gentleman's Cut, which consists of a combination of clipper and scissor use with techniques such as layering, tapering and texturizing. We also have been seeing many customers coming in for beard trims and shape ups as well.
LOL-LA: With respect to the business, how did the partnership come about?
AY: Michael Malbon and I started working together on various projects and events over 15 years ago in New York City. When I heard he had plans to open a new flagship location in Los Angeles, I knew it would be a huge success, so we joined forces and opened the new shop together.
LOL-LA: Why should our readers give your shop a try?
AY: Would you want to say you go to the second-best barber shop in L.A.? Probably not.
Frank's Chop Shop is located at 8209 Melrose Ave., Los Angeles. For more information, visit frankschopshop.com.
Senior Staff Reporter Marvin Vasquez contributed to this story.
Video Slider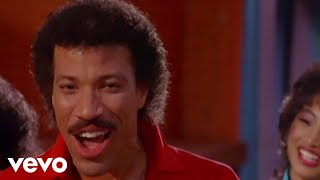 Win Tickets to See Lionel Richie at Hollywood Bowl
Lionel Richie is performing with very special guest Mariah Carey on the All the Hits Tour, and your chance to see them is at the Hollywood Bowl on Monday, July 31.