Four Fantastic Facts About USC's Thornton Opera Program
Yelena Dyachek, Nick Martorano and Katie Beck of the Thornton Opera Program rehearse for "La clemenza di Tito."
Music in this city thrives on the talents of rising artists. One of the places that nurtures up-and-coming voices is USC and their opera program. Having kicked off in November, the 2015-2016 season of performances takes place at the Bing Theatre and Newman Recital Hall on the USC campus. Here are four awesome facts about how the school supports diverse talents and how you can attend its amazing live performances.
One of America's Premiere Training Grounds – Leading opera teachers offer youths the opportunity to expand their experiences in the vibrant L.A. setting. Every semester students are able to participate in productions of classic and modern masterpieces to stretch their vocal muscles and wow attendees. Most recently, the Thornton Opera Program – along with the Thornton Symphony – kicked off their season with a presentation of Mozart's masterpiece, La clemenza di Tito. The rarely seen opera is a political story about Emperor Titus of Rome and his mercifulness in the face of political intrigue and personal machinations.
Emphasis on Female-Led Productions – Taking the stage are many strong female vocal roles within the Thornton Opera Program. One of the students and female vocalists just won the Metropolitan Opera competition and will continue to the nationals of one of the biggest star-making competitions in American opera that will take place next spring. You can see performers who go on to become a part of such opportunities all season with performances that run into the spring.
Gender Swap Gives Even More Parts to Women – The USC Opera Program cultivates the talents of ingenue female singers and gives them shots at digging into strong roles. Both the fall and spring operas feature plenty of trouser roles, which are male roles that women can perform and take over.
Spring Shows Female Leads Front and Center – The production of Frau Schindler has a female protagonist as the lead on Feb. 5. Following this production is Richard Strauss' comedic opera, Ariadne auf Naxos, which opens in April to contrast the high drama of the latter production.
Annually at their Winter Gala, the USC Thornton School of Music hosts a Rising Star scholarship fundraiser. Complete with festive performances from students and instrumentalists, the event – which took place on Dec. 2 – raises money to help those in the program. Gala attendees are able to honor special students with commemorative silver stars that mark their achievements with the special honor. The donations from the purchase of the stars go to the program, and there are still some available for purchase here: music.usc.edu/giving/support-a-rising-star.
Video Slider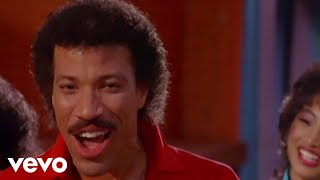 Win Tickets to See Lionel Richie at Hollywood Bowl
Lionel Richie is performing with very special guest Mariah Carey on the All the Hits Tour, and your chance to see them is at the Hollywood Bowl on Monday, July 31.