Five Reasons We Love Ryde 4
RYDE4 is Santa Monica's only rooftop spin studio. (Courtesy photo)
"http://lol-la.com/wp-content/uploads/2019/06/HB19_DIGITAL_BANNERS_JULY4TH_NILERODGERS_PROMO_728x90_A.jpg">
"http://lol-la.com/wp-content/uploads/2019/06/1903439-MJTT1-LA-SPA_MX_Kit-422136-300x250-1.jpg">
"http://lol-la.com/wp-content/uploads/2019/05/MTH-190039-Feel-The-Fame-Remarketing-Banner-728X90.jpg">
Are you sick of the usual gym scene and are looking for a change of pace? Ryde 4 may just be what you're looking for.
The indoor cycling studio offers a range of fun and dynamic classes for each level, from beginner to expert rider.
If you don't feel like paying for a gym membership to receive access to group classes, Ryde 4 allows you to book classes whenever you want.
Here are five reasons why we love Ryde 4.
It's no joke: each signature Ryde is 45 minutes. During the high intensity interval training, you'll definitely break a sweat and feel the burn of an amazing workout.
It's not your mothers spin class: each session is music driven and features music from artists like Beyoncé and Lady Gaga to keep the energy up. By cycling longer sprints and bigger hills, more calories will be burned. Plus, if you have great tunes, you're likely to forget about what an intense workout you're in the middle of.
Booking made easy: If you're interested in attending a class, all you need to do is visit

www.ryde4.com

and either book a single class ($20) or purchase various packages, depending on your schedule and budget.
Put your heart in it: Ryde 4 revamped its program and now incorporates specialized heart rate training. Riders will use the heart rate monitors to move through 4 zones during each workout. Additionally, guests will be able to keep track of their progress.
First timers: For those who are new to Ryde 4, once you create an account and book your bike, your first class is $10 and if you fill out a survey (after the first session), your second class is free.
Video Slider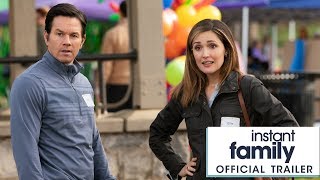 Win a Blu-ray + DVD + Digital Copy of Instant Family
Everyone everywhere can now enjoy Instant Family on Digital and on Blu-ray™ Combo Pack, and DVD on March 5 from Paramount Home Media Distribution. For a chance to enter to win at random, please email us at
[email protected]
with "Instant Family\" in the subject line and let us know why you\'d like to win a copy. This contest ends March 25, 2019.
"http://lol-la.com/wp-content/uploads/2019/06/HB19_DIGITAL_BANNERS_JULY4TH_NILERODGERS_PROMO_728x90_A.jpg">
"http://lol-la.com/wp-content/uploads/2019/06/1903439-MJTT1-LA-SPA_MX_Kit-422136-300x250-1.jpg">
"http://lol-la.com/wp-content/uploads/2019/05/MTH-190039-Feel-The-Fame-Remarketing-Banner-728X90.jpg">