Five Reasons We Love Luna Grill
Luna Grill's Better Beet Bowl (Courtesy photo)
Pair fresh Mediterranean cuisine with traditional family meals and you get Luna Grill, a restaurant where the atmosphere is just as extraordinary as the food.
Founded in 2004 by Sean and Maria Pourteymour, the restaurant aims to bring customers together with great meals and great memories.
For a full menu and list of locations, visit www.lunagrill.com.
Here are a few reasons why you should drop by for a night of fresh, preservative-free food.
Family Oriented: One of the first things guests will notice of the eatery is that everyone is family. Yes, it's family-owned, but more than that, everyone who dines there becomes a part of the Luna Grill family.
Signature Plates: Whether you're on a date, having a family night, or simply grabbing dinner with friends, the signature plates are sure to satisfy anyone's appetite. Plates include the house salad, basmati rice, pita bread, cucumber-yogurt dip and carrots or grilled tomato. All dishes are marinated and cooked over an open flame resulting in mouth-watering flavors. From the Bistro Filet Beet Kabob consisting of marinated pieces of tender beef skewered with onion and bell pepper to the Veggie Kabob made with mushroom, squash, onion, and bell pepper, there's a dish for any foodie. And the Better Beet Bowl is to die for!
Desserts: One of the best parts of any meal is the dessert. Luna Grill does not disappoint in that department. With treats like Baklava, Choclava and even mini chocolate, vanilla and red velvet cupcakes, you can't leave without trying at least one of the delicious sweets. The newest Cookie Sandwich can be made of a dark chocolate soufflé or carrot cake and is filled with cream cheese frosting.
Appetizers and Snacks: If you're not terribly hungry but want some great snacking options, Luna Grill has more than a dozen. Perhaps the handcrafted falafels topped with tahini sauce will catch your eye. There's also the Sampler Platter consisting of four rounds of falafels, four stuffed grape leaves, couscous medley, hummus and pita bread.
Locations: With restaurants in San Diego, Orange County, Los Angeles County, Inland Empire and more, make sure to drop by and experience the amazing food for yourself.
Video Slider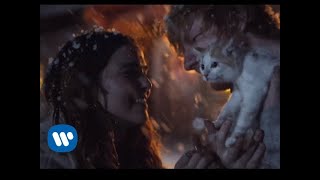 Win Tickets to See Ed Sheeran at the Rose Bowl
Ed Sheeran is back in Los Angeles, and your chance to see him perform is at the Rose Bowl in Pasadena on Saturday, Aug. 18. We are giving away complimentary tickets to the show. For a chance to enter to win, email us at
[email protected]
with "Ed Sheeran" in the subject line and tell us why you would like to go.