Five Reasons to Love Caifanes
Caifanes remain one of the biggest Latin-American rock bands today.
For fans of progressive rock, new wave or post-punk, you should already be familiar with Caifanes. If not, you've been missing out. Don't fret, I'm here to help catch you up.
Saúl Hernández (vocals and guitar), Alejandro Marcovich (lead guitar), Sabo Romo (bass), Alfonso André (drums) and Diego Herrera (keyboards and saxophone) made up the original formation of Caifanes. The band originated in Mexico and has a career spanning more than 20 years. If you want a comparison, their early sound was reminiscent of the Cure – dark, melodic, moody and completely relatable.
Back to their beginnings, being signed initially proved to be a bit of a challenge for the band as they didn't fit into the Mexican music industry at the time. They were turned away numerous times, but with the help of music producer Oscar Lopez, the band recorded a demo and were later signed to RCA-Ariola. Their debut album, Caifanes (also known as Mátenme Porque Me Muero, Volumen I) was released in 1988.
The band gained popularity with the release and from there went on to achieve national success. They've been around for 25 years.
5) The look: OK, so we're talking about the band's look from the mid '80s. Not only did the band stick to their guns and refuse to change their sound/appearance to appease industry execs, they looked cool doing it. Dressed in black and wearing makeup. Yes, this was clearly a whole scene that was popular here and in Britain, but nonetheless, we give them props.
4) The lyrics: If you want something mellow to listen to, check out their second album, El Diablito. The first track is "Detrás de Ti (Behind You)." If you're going through a break-up or having feelings for someone when it isn't mutual, this song will make you feel better while singing, "I pick up tears in a paper cup. Since I don't want to walk behind you, never turn around, never look at me. You'll never know who was behind you." Trust me, it sounds better in Spanish. While the lyrics are a bummer, the music is definitely upbeat and will cheer you up.
3) The influence: Caifanes' refusal to change helped change the stereotypical music scene in Mexico. During a time when alternative genres weren't easily accepted, the band helped break the taboo that surrounded their look and sound.
2) The sound: Like I said earlier, think classic new-wave bands. The guys were influenced by the British sound. They've released four studio albums, and you can expect to hear the fusion of Mexican rock with progressive rock. From the guitar solos to the vocals, the band keeps you moving.
1) The lasting power: The band, in one form or another, has been around for 20-plus years. Despite any lineup changes or personal conflicts within, Caifanes has remained one of the biggest Latin-American rock bands. Of course, over the years the band has grown musically and lyrically, and with that has been able to reach a new group of fans and have cemented their significance in the Mexican-American music scene.
Video Slider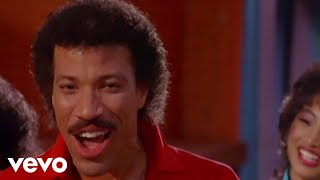 Win Tickets to See Lionel Richie at Hollywood Bowl
Lionel Richie is performing with very special guest Mariah Carey on the All the Hits Tour, and your chance to see them is at the Hollywood Bowl on Monday, July 31.