Five Reasons to be Optimistic About Dodgers One Week In
Joc Pederson (LA Dodgers)
We're at a point in which overreaction to anything in sports is the rule rather than the exception. Blame social media if you will or blame the TV networks dedicated to sports 24/7, but the fact that we've come to a point where hyperbole and overreaction are to be expected makes it very easy to lose sight of the big picture.
Even in baseball, which has a regular season that stretches 162 games this exists. This week, the Dodgers opened up their regular season with a 6-3 victory over the San Diego Padres. They went on to win two of three against their NL West rivals before dropping the first two games of a weekend series against the Arizona Diamondbacks at Chase Field, which included a drubbing of Dodgers NL MVP and Cy Young Award winner Clayton Kershaw.
Then all the "coaches" came out on social media. Fans questioning Mattingly's decision making, lacking faith in the bullpen and even questioning the team's offseason moves all took to social media to voice their displeasure in different ways.
Well forget all that. Let's start the week off the right way by focusing on the good as we look at five positives from the first week of the season.
5. Alex Guerrero and Joc Pederson
Call me an eternal optimist, but one day "Who are Alex Guerrero and Joc Pederson?" could be the answer to: "Which two All-Star teammates hit their first career Major League home runs in the same game?" in a game of Jeopardy. Okay, so maybe I'm overreacting here, but it's great to see Guerrero and Pederson continue their Spring Training form in the regular season.
4. Yimi Garcia
Yes, the aforementioned bullpen has struggled the way the pessimists said it would, but Yimi Garcia has been the diamond in the rough so far for the Dodgers. Allow me to overreact for a moment to pat "Yumpin' Yimi" (as Vin Scully referred to him Tuesday night) on the back for his four innings pitched this season. Although the 24-year-old rookie allowed one run Tuesday against San Diego he has been lights out dating back to Spring Training, where he had a 0.79 ERA and allowed a .128 batting average. More importantly, it's how he has found himself ahead and in control against the batters he's face so far this season that should have fans Yumpin' for Yoy (Sorry, but if the pun is good enough for Vin it's good enough for me).
3. Zack Greinke
Normally, I'd put any pitcher having a start like Zack Greinke's (0.69 ERA, 11 K IN 13 IP) ahead of Gonzalez because I subscribe to the old adage that says pitching wins championships, but I'm putting Greinke's start a notch below A-Gon's because no one is really surprised to see this (not that people are shocked at Gonzalez's start either). But therein lies the good news, we've come to expect excellence from Greinke so when he we don't bat an eye when he gives us just that.
2. Adrian Gonzalez
Speaking of the long ball, Adrian Gonzalez, who has provided the power jolt behind the Dodgers' newfound home run surge, leads the majors with five home runs. El Titan hit .250 through the All-Star break last season, so this type of start to the season is promising for the first baseman. Again, much like the Dodgers' ranking atop the home runs list, don't look for A-Gon's stay atop the individual home runs list to be long-lived. His league-leading batting average on the other hand, can put him in the early running of the MVP discussion.
1. The Long Ball
The Dodgers lead the National League and trail only the Baltimore Orioles in home runs this season with 10 long balls. Check the list in two weeks for a more realistic, middle-of-the-pack position on the list, but if they can have a little more pop in their bat than they have in past seasons come October, this team will be tough to face.
Video Slider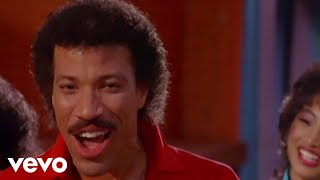 Win Tickets to See Lionel Richie at Hollywood Bowl
Lionel Richie is performing with very special guest Mariah Carey on the All the Hits Tour, and your chance to see them is at the Hollywood Bowl on Monday, July 31.