Five Reasons to See Russell Peters at the Microsoft Theater in DTLA
Russell Peters is back on tour and he's coming to Los Angeles! The Canadian-born comic will return to L.A. as part of the Deported World Tour, Saturday, October 20 at the Microsoft Theater in Downtown L.A. The world tour will go on through mid-2019; his last tour saw him perform over 200 dates in front of more than 350,000 people.
There are countless reasons to see Peters' perform Saturday night, but here are out top five reasons.
His Material is Very Relevant Today
Russell Peters' irreverent and unique comedy style plays well in today's cultural climate. In the aptly titled Deported World Tour, Peters holds nothing back as he humorously takes on this things we talk about on a daily basis.
You May Not Have Many More Chances to See Him
The Deported World Tour marks Peters' return to stand-up after a long-ish layoff—he's starring in a Netflix show titled "Indian Detective" and appears on the movies "The Clapper" (Ed Helms, Amanda Seyfried and Tracy Morgan) and "Supercon" and "Public Schooled." After this tour, Peters will take some time off, meaning he won't be returning to L.A. to do stand-up for some time. This is why you want to catch him while you can.
He's One of the Giants in Stand-Up Comedy
There are only a handful of comics in the world like Russell Peters. Many comedians can sell out arenas or even certain stadium in the United States. But Peters sells out everywhere he goes! He is one of the giants of this generation of comics, still in his prime. Regardless of who your favorite comic is, this is the moment in their career you don't want to miss.
The Microsoft Theater is a Great Night Out
The evergrowing L.A. Live has become one of the country's most vibrant downtown centers for food and nightlife. It's hard to find a better night out in all of L.A. than having dinner at one of the many hot and popular restaurants at L.A. Live, followed by a show at the Microsoft Theater, and—if you're looking to hang out late into the night—drinks at on of the many cool bars next to the theater.
He's Funny As Hell!
Although all of the aforementioned reasons are good enough to bring you out to see Russell Peters, the reason you go see any stand-up comic live is because they're funny as hell. Russell Peters doesn't just do comedy that appeals to some people. The massive sol-out venues he's done over the years are proof that he speaks the universal language of funny anywhere he goes.
Video Slider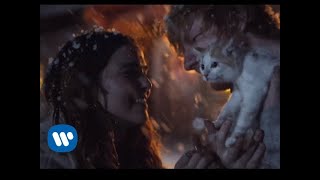 Win Tickets to See Ed Sheeran at the Rose Bowl
Ed Sheeran is back in Los Angeles, and your chance to see him perform is at the Rose Bowl in Pasadena on Saturday, Aug. 18. We are giving away complimentary tickets to the show. For a chance to enter to win, email us at
[email protected]
with "Ed Sheeran" in the subject line and tell us why you would like to go.