Five Reasons to Love the Lumineers
Immerse yourself in the charming simplicity of the Lumineers.
"http://lol-la.com/wp-content/uploads/2019/05/MTH-190039-Feel-The-Fame-Remarketing-Banner-728X90.jpg">
http://lol-la.com/wp-content/uploads/2019/07/Yachtley_Crew-728x90.jpg">
"http://lol-la.com/wp-content/uploads/2019/07/Living-Out-Loud-LA-for-Air-Supply-728x90.jpg">
"http://lol-la.com/wp-content/uploads/2019/07/HB19_DIGITAL_HERBIEHANCOCK_PROMO_728x90.jpg">
"http://lol-la.com/wp-content/uploads/2019/07/JoseLuisRodriguez_728x90.jpg">
"http://lol-la.com/wp-content/uploads/2019/04/7.png" alt="disney on ice banner">
The Lumineers were founded in Denver, Colo. in 2002. The band consists of lead vocalist and guitarist Wesley Schultz, percussionist Jeremiah Fraites and cellist/vocalist Neyla Pekarek. In 2013 the hit single "Ho Hey" made it to No. 3 on the Billboard Top 100 list. In no particular order, here are the five reasons why we love the Lumineers.
Feel Good – Like their music, I'm going to keep this one simple and clean: The Lumineers make you feel good. Wake up and listen to the "Morning Song," or maybe "Flowers in Your Hair." No matter what time of day, whether you're having the best day of your life or not, the Lumineers music seems to fit every moment.
Charming Simplicity – Each and every song says so much in so little time. The lyrics to their songs are like a piece of literature, and the melody plays the colorful art in a picture book. They've created songs that are relatable and easy to sing along to for all ages. I'm not sure whom these songs are about, but it feels like the music they create is solely based on raw emotion that they're experiencing. Within each song, lies a different character, and this is what makes their music special.
Unconventional Music – This is not what our ears have traditionally been exposed to, but I love it. In a music era that has our radio stations saturated with pop and rap music, we have the Lumineers. The only time I can recall listening to something similar seems to have been in the western-themed area of an amusement park. However, in the midst of a music era controlled by buttons and computers, they've organically created music that appeals to radio stations and publics all across the country. The comparison has been made to the alternative band, Mumford & Sons, but I personally feel that the Lumineers have successfully pioneered their way into an untamed genre.
Inspirational Story – In 1992, 9-year-old Schultz told the New York Times that he wanted to be an artist because he practiced a lot and his drawings were good. Fast forward 24 years later, and he is the lead vocalist and guitarist for a band that has toured the globe. The Lumineers were formed after Fraites' brother passed away in 2002. Through music, the two found unity that comforted them during a difficult period. Eventually they packed their stuff and moved to Denver after finding it difficult to make ends meet in New York. Pekarek came on board when she responded to a cellist-ad on Craigslist that was posted by Schultz and Fraites; at this point the Lumineers were born.
Live Concert Atmosphere – At 2013 Coachella I heard the Lumineers from the parking lot on my long walk into the festival because my friends had partied too hard the night before. That same year at Governors Ball festival, the band invited a group of children to perform on stage with them, but due to extreme terrain complications at the festival, I wasn't able to see the entire set. Seeing their concert in bits and pieces left me feeling guilty, and I knew I had to see them again. A few months later at the Greek Theatre in Los Angeles, I finally enjoyed an evening with the Lumineers. After attending countless concerts and festivals, this particular fall night at the Greek still exists vividly in my mind. From the moment they jumped on stage – literally – there was never a dull moment. With his guitar strapped on, Schultz jumped off stage and sang his way up the steep set of stairs until he arrived at a video recording platform where he performed a few more songs.
For more information, visit thelumineers.com.
Video Slider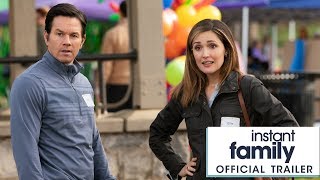 Win a Blu-ray + DVD + Digital Copy of Instant Family
Everyone everywhere can now enjoy Instant Family on Digital and on Blu-ray™ Combo Pack, and DVD on March 5 from Paramount Home Media Distribution. For a chance to enter to win at random, please email us at
[email protected]
with "Instant Family\" in the subject line and let us know why you\'d like to win a copy. This contest ends March 25, 2019.
http://lol-la.com/wp-content/uploads/2019/07/Yachtley_Crew-728x90.jpg">
"http://lol-la.com/wp-content/uploads/2019/05/MTH-190039-Feel-The-Fame-Remarketing-Banner-728X90.jpg">
"http://lol-la.com/wp-content/uploads/2019/04/7.png" alt="disney on ice banner">
"http://lol-la.com/wp-content/uploads/2019/07/Living-Out-Loud-LA-for-Air-Supply-728x90.jpg">
"http://lol-la.com/wp-content/uploads/2019/07/HB19_DIGITAL_HERBIEHANCOCK_PROMO_728x90.jpg">
"http://lol-la.com/wp-content/uploads/2019/07/JoseLuisRodriguez_728x90.jpg">