Five Points You Need to Know About Concussion
Will Smith stars as Dr. Bennet Omalu in Concussion (Columbia Pictures)
Football: It is America's favorite sport, and it essentially owns a day of the week. If you love football, plain and simple: you need to watch Concussion. You need to learn a little bit about what the athletes go through and what happens to some of them after their career in this violent sport ends. If you hate football, you need to watch this film so you have a little more respect for what these athletes have to endure on a daily basis.
Mothers (and especially fathers): if you're considering signing you child up for football or your kid wants to play football, you might want to watch Concussion. I'm not saying this film will make you never want to let your kid play this contact sport, but it will make you reconsider the age you let them start playing it. All the tough-guy stuff aside, this film is eye opening.
Will Smith: Let me say this again, Will Smith. No matter what type of film he does, somehow, someway, he seems to make the material that much better. Smith plays the role of a neuropathologist in a film that was no doubt a risky move to the actor's successful career. This is a movie that essentially throws shade at one of the most powerful companies in the United States. And leading the inconvenient-truth parade about NFL in the film is Mr. Smith.
The message: Honestly, the story is not that great, and like I stated previously, I am extremely surprised that Will Smith took it on. However, the message that the film aims to shed light on is much needed. Athletes, like the average human, are in the dark about this injury that can cause extremely serious and life-threatening symptoms that, as of now, are only detected in the dead. I truly believe that in the years to come scientists around the world will emphasize their focus on trying to detect this in the living.
The American Dream: Aside from the main point of the plot, which is the discovery of chronic traumatic encephalopathy (CTE) in football, it brings to viewers a story of something we know as "the American Dream." Through hard work and determination, Dr. Bennet Omalu, a well-educated immigrant from Nigeria, comes to the United States and becomes one of the greatest doctors this country bears. He uncovers one of the greatest mysteries in sports, gets married and establishes himself in country where all things are possible.
Concussion is in theaters Dec. 25.
Video Slider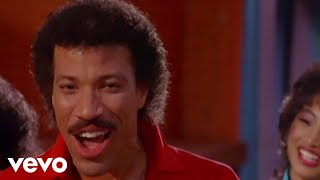 Win Tickets to See Lionel Richie at Hollywood Bowl
Lionel Richie is performing with very special guest Mariah Carey on the All the Hits Tour, and your chance to see them is at the Hollywood Bowl on Monday, July 31.