Film Review: Third Person, a Convoluted Disappointment
Julia (Mila Kunis) in Third Person (Maria Marin/Sony Pictures Classics)
Paul Haggis struck gold with Crash in 2004, which won an Oscar for best film and was widely acclaimed for its profound exploration of racial and social issues. It had a phenomenal ensemble cast and took place in one of the most important cities in the world.
Haggis attempts to replicate this winning recipe with Third Person by filming in three equally significant locations around the globe and an equally if not more talented ensemble cast. Yet, he manages to fail epically, save for one Oscar-worthy performance.
Third Person is written and directed by Haggis. The ensemble cast of Liam Neeson, Olivia Wilde, Mila Kunis, Adrien Brody, James Franco, Maria Bello and Kim Basinger shows tremendous promise, and with Haggis at the helm, one expects a deep and entertaining exploration of the human condition and living with tragedy.
That isn't the case. Not even close.
Third Person follows the lives of what seem to be three interconnected families who are dealing with tumultuous love lives and the tragic loss of their children. The main story takes place in Paris and follows Michael (Neeson), a Pulitzer-winning author with a chronic case of writers' block, who is in danger of being dropped by his publisher unless he somehow manages to produce something new and original. His faltering professional career, his chaotic affair with Anna (Wilde) and the recent loss of his son by drowning all set the stage for the themes in the film.
The second story takes place in New York and follows Julia (Kunis), an emotionally and mentally unstable ex-actress who has been accused of trying to murder her child. This causes her life to spiral out of control and sees her sink deeper and deeper into an abyss that inevitably leads to a separation from her husband and her complete loss of custody.
The third story takes place in Rome and follows Scott (Brody), a shady American businessman who gets involved in an Italian gypsy's presumed plight to get her daughter back from smugglers.
The issues with this film are too many to quantifiably state in this review. The most glaring, though, is how confusing it all progressively becomes as the film develops. Haggis attempts to be insightful as he poorly attempts to navigate the effects of tragedy and loss in marriages and relationships, but just ends up getting lost in his own stories.
The vignette with Sean and the gypsy woman is utterly ridiculous and depicts something almost impossible to fathom in real life. It's a situation that only a truly simple-minded imbecile would have gotten involved in, but Scott is introduced as being logical and shrewd. This story innately contradicts itself, and unfortunately, this happened throughout the film.
The story with Michael is a bit more cohesive, but its only true point of interest is the inexplicable and disturbing secret that afflicts his mistress Anna. Being the sociopath that he is, Michael is presented with the opportunity of taking advantage of Anna's horrible affliction to save his career and, without hesitation or remorse, jumps at the chance.
The only redeeming aspect of this entire film is Kunis' performance. Her story was the only one that actually came close to connecting to the audience through the raw depiction of her character's freefall. An Oscar-worthy performance, her character personified just how the loss of a child can turn even the most well-adjusted of us into miserable human beings who act as a black hole of misery and despair for themselves and all those around them.
Overall, this film fails miserably in almost everything it sets out to accomplish, save Kunis' story. If the entire film would have focused on her tragic plight, it would have made for a worthwhile experience. Instead, Haggis leaves us utterly lost and confused as we try on understand the many holes in the plot that he leaves to our imagination.
Perhaps with a better-constructed script and plot development, it would make for a challenging and entertaining puzzle for us to solve. Instead, it leaves us wishing to get the two hours and 10 minutes of our lives back that we wasted watching it.
———————————————————-
Third Person

Sony Pictures Classics
Currently in select theaters
1 Star
Films are rated on a scale of 5 stars (must-see), 4 stars (exceptional), 3 stars (solid), 2 stars (average) and 1 star (unworthy).
Video Slider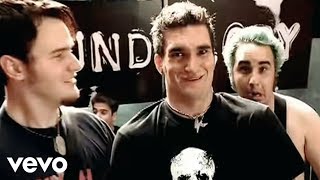 Win Tickets to See New Found Glory and Yellowcard at The Wiltern
Music video by New Found Glory performing My Friends Over You. (C) 2002 Geffen Records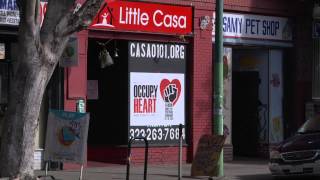 Review: An Essential Documentary for Angelenos, East LA Interchange
Boyle Heights in East Los Angeles is now a predominantly Mexican-American community known for a high crime rate, yet the history of the neighborhood is not a static one. The neighborhood that now boasts a community that is over 90-percent Latino was once one of the most diverse neighborhoods in Los Angeles, with sizable Jewish, Asian and African-American populations before changes in the laws and post-war development caused a shift in the population to what it is today. The documentary East LA Interchange chronicles the history of this neighborhood, telling the stories of those who lived there decades ago as well as those who make up the current community.
Knock Knock Turns Fantasies into Nightmares
Izzo and de Armas recorded a brief video encouraging fans to check out Knock Knock.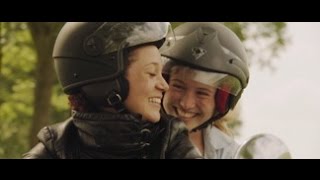 Review: Nuanced Performances Under the Sure Hand of Director Colette Bothof Make Summer Shine
Proposing a riveting context framework of ambiguous spirituality and nascent digitalization, noted Dutch auteur Colette Bothof's second feature, Summer, earmarks charming character dramedy with wide-arching societal screeds that cut to the heart of the contemporary zeitgeist. Despite this lofty thesis, there remains a warm, emotional core to this contained tale of an introverted young girl coming into her own during that most transformative of seasons.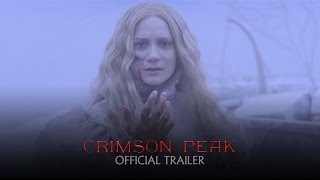 Win Passes to a Screening of Crimson Peak
Crimson Peak stars Mia Wasikowska, Jessica Chastain, Tom Hiddleston, Charlie Hunnam and Jim Beaver and is directed by Guillermo del Toro.