Famed Norteño Band, Intocable, Hits the Dolby Stage
Intocable (Courtesy photo)
Off the heels of a historic series of sold out concerts, the popular music group Intocable will be performing in Los Angeles as part of their tour across the United States.
Fans can catch the iconic group on Dec. 8 at the Dolby Theater in Hollywood.
Founded 20 years ago in Zapata, Texas by members Ricky Muñoz (lead cocalist, accordion) and René Martínez (drums, chorus), the band has gained mass success not only in the states, but also Mexico.
The band also consists of Sergio Serna (percussion), Daniel Sanchez (second vocals, bajo sexto), José Juan Hernández (group motivator and rhythms), Alejandro Gulmar (bajo sexto) and Felix Salinas (bass).
Their impact in the music scene received recognition recently as they proved why they're known as the "Kings of the Monterrey Arena."
They made history after selling out three concerts at the Show Arena.
Intocable was awarded a recognition plaque, which certified them with a total of 20 performances (with more than 150,000 attendees) in the history of the Show Arena.
Fans of their sold out shows were treated to their hit song, "Te Perdono," as the opener.
It was followed up with other fan favorites including "Quiéreme (Ámame)," "Por Un Beso," "Enséñame a Olvidarte," and "Tu Ausencia."
While their new record-breaking title is a great honor, the band has cemented that they are in fact "Intocable (Untouchable)."
From the start, the dream was to create a musical group, which would combine various music styles.
Fusing Tejano music with Norteño folk rhythms, pop ballads and rock, Intocable has won over audiences all over and of all ages.
Their talent earned them a Grammy Award for Best Mexican/Mexican-American Album, Best Norteño album and a Latin Grammy for Best Norteño Album.
If you happen to be in the Los Angeles area, head over to the Dolby Theater to see the group in full effect.
They'll take the stage at 8 p.m. and attendees can expect to hear numerous hits from their extensive music catalog.
For additional information, you can visit www.grupointocable.com.
Video Slider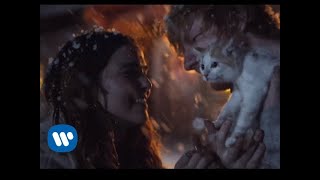 Win Tickets to See Ed Sheeran at the Rose Bowl
Ed Sheeran is back in Los Angeles, and your chance to see him perform is at the Rose Bowl in Pasadena on Saturday, Aug. 18. We are giving away complimentary tickets to the show. For a chance to enter to win, email us at
[email protected]
with "Ed Sheeran" in the subject line and tell us why you would like to go.