Fall in Love with Klutch Handbags
The Brandeis Blue Faux Snakeskin Klutch from Klutch Handbags
While the summer weather is still very much present with its awful heat, remember, fall is just around the corner. One of the best things of the coming season? The fashion.
With the leaves changing, the smell of pumpkin spice everything and gloomy but cozy weather, everyone's wardrobe could use an upgrade, and Klutch has you covered when it comes to handbags. Founded by Meagan Hayes Kamerbeek (who grew up in Texas) in 2013, the CEO created the brand using her Southern sensibilities of putting your best look forward.
Always having loved fashion, finding hidden treasures from vintage shops and using family heirlooms to spruce up her outfits, Kamerbeek's goal was to created a line that was accessible to the everyday woman. Klutch delivers fashion-forward purses with classic silhouettes.
There's no need to scrimp and save to spend hundreds of dollars on just one purse. With Klutch, you can add a stylish flair to complete your look for an affordable price.
There are options for everyone. Whether you prefer more subdued styles and designs, are a fan of bold prints or want something on the more prim and proper side, you'll find what you're looking for here. Klutch focuses their Fall + Winter 2017 collection on deep earth tones and faux skins with their wallets, clutches and cross-body bags.
The Matte Gold Wallet ($34.95) comes in a muted metallic, matte gold with blue suede interior. It features a vintage-inspired jewel brooch closure, making it a wonderful nighttime item that will compliment any date-night look.
If you're looking for gold or bronze earthy elements, the Quarry Collection features just that. The Rust Tone Color-Block Klutch ($34.95) features hues of rust, onyx and cream along with a preppy stripe interior. The interior has two pockets and a zipper pouch. It measures 13"L x 1" W x 9.5" H.
The Skins Collection mimics textures and color variance found in exotic creatures. In compliance with the World Wide Fund for Nature, authentic skins are not utilized, and instead, the collection features faux products.
The Charcoal Faux Snakeskin Klutch ($34.95) features the textile of Brandeis Blue Faux Snakeskin and grey suede interior. The statement piece can be added to any outfit to bring some glamour or edginess to it.
As of Spring of 2017, Klutch is carried all across Texas and is available in over 100 boutiques nationwide. To take a glimpse at all of the purses available, visit klutchhandbags.com.
Video Slider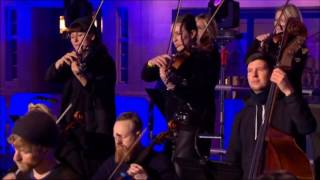 Win Tickets to See Pete Tong at Hollywood Bowl
Pete Tong is back in Los Angeles, and your chance to see him perform is at Hollywood Bowl on Thursday, Nov. 9. We are giving away complimentary tickets to the show. For a chance to enter to win, email us at
[email protected]
with "Pete Tong" in the subject line and tell us why you would like to go.