Fall Film Preview 2015
The fate of Katniss Everdeen is revealed in The Hunger Games: Mockingjay – Part 2, coming to theaters Nov. 20. (Lionsgate)
After a summer season dominated by nostalgia for rampaging dinosaurs and Marvel superheroes, cinema gets slightly more serious as the fall movie season begins. Still, Hollywood offer a mixture of blockbuster fare and small-scale character studies, as well as the expected slate of horror films as Halloween approaches. Summer movie mainstays like Johnny Depp and Tom Hanks have big-budget offerings, while box office titan Jennifer Lawrence concludes the Hunger Games series before she turns to her annual David O. Russell Oscar vehicle in the winter.
SEPTEMBER 2
A Walk in the Woods
Robert Redford, who had an acclaimed return to the screen with All is Lost two years ago, gets another opportunity to demonstrate why his 50-year career as a leading man makes him one of Hollywood's greats. He plays a travel writer who decides to hike the Appalachian Trail from Georgia to Maine along with his troublesome friend played by Nick Nolte. After braving a shipwreck in All in Lost, Redford seems determined to show that even as he approaches his 80th year he is not yet ready for roles that don't offer a physical challenge, and may earn the Oscar nomination he was denied for All is Lost as a reward.
SEPTEMBER 4
Before We Go
After several outings as the most upstanding superhero in the Marvel universe, Chris Evans gets the opportunity to do what all actors desire as he helms his directorial debut in this romantic comedy-drama with Alice Eve of Star Trek Into Darkness and Men in Black 3. In a plot reminiscent of the Richard Linklater classic Before Sunrise, Evans and Eve play two strangers who spend a night in Manhattan together. With a screenplay co-written by Ronald Bass, who wrote My Best Friend's Wedding and How Stella Got Her Groove Back, this has the right pedigree to prove that Evans can direct and that he can handle a romantic lead as effectively as he does a shield.
The Transporter: Refueled
Ed Skrein, who played the love interest of Emilia Clarke's Daenerys on "Game of Thrones" before being recast by Michiel Huisman, gets the opportunity to even the score by taking over the role once held by Jason Statham. This reboot of the popular series is one of the few examples of an action film being directed by a woman (Camille Delamarre), and features Skrein as the former special ops mercenary engaging in a battle of wits with a femme fatale and her sexy sidekicks who are looking for revenge against a Russian kingpin. Fans of the series should rest assured that The Transporter: Refueled also features sufficient battles using punches, kicks and guns, as well as wits.
Bloodsucking Bastards
Another "Game of Thrones" veteran, Pedro Pascal, gets a leading role in this horror-comedy hybrid, which stars Fran Kranz as an overworked employee at a corporation who loses a promotion to Pascal. Corporations are usually described as bloodsucking metaphorically, but when Kranz's officemates begin going through disturbing changes and people end up dead, the comparison might become too literal.
SEPTEMBER 11
The Visit
After the embarrassing critical and box-office failures The Last Airbender and After Earth, M. Night Shyamalan returns to his roots with a horror film involving children and quite possibly a final-act twist that audiences never saw coming. Two young teenagers film a documentary about meeting their grandparents for the first time, while discovering that the seemingly-friendly elderly couple may be darker and more frightening than they could possibly imagine. The Visit, along with his summer success as a producer of "Wayward Pines," should return Shyamalan to the good graces of audiences and show why he is as adept at directing children as he is conjuring up unexpected plot twists.
SEPTEMBER 18
About Ray
The last several months of focus on Caitlyn Jenner have made transgender issues incredibly prominent, making this the perfect time for a story about a teenager transitioning from one sex to the other. Elle Fanning stars as Ray, a teen who wishes to transition from female to male, but must track down her biological father in order to get his legal consent to transition. Naomi Watts stars as Ray's mother, while Susan Sarandon plays her grandmother. Since Sarandon plays a lesbian who finds herself less than accepting of her transgender grandchild, this film seems designed to inspire a dozen think-pieces for every person who buys a ticket.
Black Mass
After years of diminishing audience goodwill thanks to an over-reliance on fright wigs and more caked-on makeup than a Kardashian family gathering, Johnny Depp pares down the trickery in order to play Whitey Bulger, the Boston gangster who was finally discovered and brought to trial after several years in hiding. Bulger inspired the Jack Nicholson character in The Departed, and Depp and Scott Cooper, who guided Jeff Bridges to an Academy Award as the alcoholic country singer in Crazy Heart, are likely hoping for a similar reception during the winter awards season. Playing a real-life gangster in a role that requires Depp to age several decades and adopt a Boston accent seems like a likely bet to earn the actor the critical acclaim that has escaped him after years of playing real-life cartoons.
Cooties
A mysterious virus hits an isolated elementary school, turning the children into a feral swarm of savages. Most parents may question the premise of the film, which raises the important question "How could they tell the difference?" This is yet another entry into the horror comedy genre that seems to dominate September, and with a cast that includes Rainn Wilson of "The Office" and Jack McBrayer of "30 Rock," it seems to have the pedigree for greater success as a comedy than a horror film. Elijah Wood is the lead in the film, and although the 34-year-old actor does not actually play one of the elementary school children, the former hobbit probably still could.
Everest
A cast of action film veterans including Jake Gyllenhaal, Sam Worthington and Keira Knightley lead this real-life story of an expedition on Mount Everest that goes very wrong. This may be a thrill-ride for audiences, but the pedigree that includes acting heavyweights like Emily Watson, John Hawkes and Robin Wright promises that this might be more than just the standard action film. That the screenplay is from the writers of Slumdog Millionaire (Simon Beaufoy) and Gladiator (William Nicholson) suggests that Everest might be better-crafted and more original than its 'movie stars in outdoor peril' storyline suggests, but even if it does not, it still should succeed as a thrill-ride for audiences.
Maze Runner: The Scorch Trials
The Maze Runner was a surprising hit among audiences and received far better reviews than most Young Adult adaptations, so hopes are high for its sequel, which once again finds Dylan O'Brien leading a group of 20-somethings playing teenagers as they face elaborate trials concocted by a shadowy group of adults. Much like The Hunger Games did with Catching Fire, the sequel adds prominent roles for leading character actors looking for a paycheck between challenging independent work – joining Patricia Clarkson are Lili Taylor, Giancarlo Esposito and Barry Pepper – although the main attraction should remain O'Brien running, jumping and escaping danger like a video-game character come to life.
SEPTEMBER 25
99 Homes
Another English actor takes on a distinctly American role in this take on the effect of the 2008 mortgage crisis. Andrew Garfield, released from the Spider-Man series and returning to the intimate character work like The Social Network in which he excels, plays a man who works for a greedy real-estate broker (Michael Shannon) whose primary job requires him to evict people from their homes. Ramin Bahrani, the directer of several small but highly-acclaimed independent films, gets his first opportunity to direct a moderately-budgeted film with actual Hollywood stars, and the film's warm reception on the festival circuit suggest that this should be one of the fall's most critically-lauded films.
Finders Keepers
One of the standout documentaries from the Sundance Film Festival this year, this is the story of the battle for a disembodied foot. A man who lost his leg during a plane crash discovers that the foot was found by a man who believes that the foot will help him achieve his life's dream of being famous. This could be a documentary hit akin to Grey Gardens, a warmly comedic documentary about oddballs that becomes an eventual cult classic.
Hotel Transylvania 2
This film is an animated sequel to a horror comedy that was written by and features the voice of Adam Sandler, who is joined by Paul Blart: Mall Cop himself Kevin James and Selena Gomez, who had a relationship with Justin Bieber without the influence of duress or sorcery. It is the prohibitive favorite for this year's Best Picture Oscar.
The Intern
Robert De Niro plays a 70-year-old man who decides that he needs a new start to his career and becomes an intern under the perkiest actress alive, Anne Hathaway. After enduring endless abuse from Meryl Streep's Miranda Priestly in The Devil Wears Prada, Hathaway gets to play the boss this time, but it seems doubtful that the ever-perky Hathaway will berate De Niro about not knowing that a particular shade of blue is actually cerulean. Nancy Meyers directs, so expect Hathaway to live in a fabulously-appointed apartment with the kitchen of Martha Stewart's dreams.
Stonewall
Roland Emmerich has blown up nearly every major monument in the world in his years as an action director, but the only explosions in this retelling of the 1969 riot that started the gay rights movement will be on Twitter and Tumblr. Angry activists are wailing at the fact that the lead is an invented character played by an Englishman who could be mistaken for an Abercrombie and Fitch model (Jeremy Irvine, the star of War Horse), so expect the phrase 'trans women of color' to feature in every story about the film. The openly gay Emmerich may have expected this to be his Schindler's List, but no matter the quality of the film, this is destined to be one of the most controversial films of the fall.
The Green Inferno
Eli Roth has made his name as the director of incredibly gory films, and The Green Inferno should be no different than his work such as Cabin Fever and Hostel. This might be a more mature work for Roth, however, since the horror film takes place in the Peruvian jungle and tells the story of college activists who attempt to stop the destruction of a tribe by developers. More likely, however, the real attraction of The Green Inferno is seeing the most insufferable group of people alive, college students with an activist bent, be tortured to death. After what he's enduring from the social justice set, this will at the very least be Roland Emmerich's favorite film of the fall.
OCTOBER 2
Gravy
Yet another entry into the horror comedy genre that seems to dominate the season, this is the story of three costumed misfits who overtake a Mexican cantina on Halloween and force the staff to engage in a late night of gaming, food and libations. The three misfits have very specified dietary requirements, and given the genre it seems unlikely that what the trio demand is somewhat more disturbing than just a gluten-free meal. James Roday, the star of "Psych," directs the film, which stars television mainstay Michael Weston, Jimmi Simpson of "House of Cards" and features appearances by Sarah Silverman and Gabourey Sidibe.
The Martian
Last year an acclaimed director of big-budget epics offered a science-fiction film about space exploration with Matt Damon and Jessica Chastain. Substitute Ridley Scott for Christopher Nolan and move Damon from a cameo to the leading role, and The Martian should appeal to the same audiences who made Interstellar a success in the late autumn of 2014. Damon plays an astronaut who is sent to Mars to retrieve a missing astronaut played by Sebastian Stan of the Captain America films, and Kristin Wiig gets a rare chance for a more dramatic film before returning to her comedy roots in Ghostbusters next year. Sean Bean co-stars, answering the question of which character in The Martian dies a shocking death.
OCTOBER 9
Ladrones
Mexican stars Fernando Colunga and Eduardo Yáñez star in this action-comedy as two thieves who join forces in a Robin Hood-style team in order to return territories stolen by the rich to poor families. There isn't anything in that previous sentence that Donald Trump would not find offensive, which is enough to recommend the film.
Pan
The live NBC musical version of "Peter Pan" may have inspired jeers, but fans of the J.M. Barrie story should feel more satisfied with this version under the capable hands of Joe Wright, the director of Atonement and Hanna. This is not a musical, although with Hugh Jackman in a major role perhaps it should be. Garrett Hedlund of the Tron remake plays a younger, hunkier version of Captain Hook than the live-action portrayals by Christopher Walken and Dustin Hoffman, while Rooney Mara plays the Native American character Tiger Lily, which should allow her to commiserate with Emma Stone about the perils of white actresses playing non-white characters.
The Walk
The 2008 film Man on Wire won the Oscar for Best Documentary Feature and tells the tale of Philippe Petit, a high-wire artist who crossed the Twin Towers of the World Trade Center. This Robert Zemeckis film tells the same story, with Inception star Joseph Gordon-Levitt taking the role of Petit and a co-starring role by Ben Kingsley. Following his recent success with Flight, it appears that Zemeckis – who built his reputation by mixing comedy with special effects wizardry in the Back to the Future series and Who Framed Roger Rabbit – has now turned to realistic dramas meant to appeal to adults. Gordon-Levitt also gets a chance to shine in an adult role, further distancing himself from teenage sitcom roles that made him famous.
OCTOBER 16
Bridge of Spies
Actor Tom Hanks and director Steven Spielberg team up for this story about a lawyer recruited by the CIA during the Cold War to rescue a pilot who is detained in the Soviet Union. This should be one of the most acclaimed films of the fall season, perhaps giving both Hanks and Spielberg a chance to escape from the obscurity that has marked their careers to this point. Other little-known talents involved with the film include screenwriters Joel and Ethan Coen. Joking aside, the cast includes an interesting mix of veteran talents like Alan Alda and Amy Ryan and rising stars like Billy Magnussen of Into the Woods and Austin Stowell of Whiplash.
Crimson Peak
Guillermo del Toro once again offers Charlie Hunnam a starring role in a major film with this ghost story, which better aligns with the Pan's Labyrinth director's talents than their 2013 big-budget summer outing Pacific Rim, which despite its merits, did not use the talents that have made del Toro a beloved filmmaker. Jessica Chastain also appears in the film, raising the question whether the hard-working actress has spent a single waking hour away from a movie set since 2011. Chastain has been a welcome presence in each of the thousand or so films she has done since her breakthrough, so this is an observation not a criticism.
Goosebumps
The popular children's series by R.L. Stine gets the major motion picture treatment in this family comedy, which stars Jack Black as Stine in film. When the characters from Stine's books come to life and terrorize a Maryland town, two teenagers team up in order to save the town. Black is usually a welcome presence in family films – School of Rock remains his best leading role – so this is a promising mix of actor and subject matter.
OCTOBER 23
Jem and the Holograms
This is the big-screen adaptation of a syndicated children's show, but the target audience may not be children, but instead the parents who watched the 1980s television series looking for a nostalgia fix. Eighties nostalgia is such a powerful drug that one would expect Nancy Reagan to speak out against it, so expect the screenings to be filled more with 30-somethings than 13-year-olds. Molly Ringwald, another icon to '80s kids, has a major role in the film, while Aubrey Peeples ("Nashville") plays Jem and Ryan Guzman, best known for his opinion of Jennifer Lopez's baked goods in The Boy Next Door, also has a major role.
NOVEMBER 6
The Peanuts Movie
No, this version of the popular Charles M. Schulz comic strip will not ruin your childhood, no matter the opinions of the new animation. If Star Wars: The Phantom Menace and Indiana Jones and the Kingdom of the Crystal Skull didn't, then seeing a Snoopy that looks different from how he appeared in newspapers and Christmas specials for decades will not take away the fond memories of the adventurous beagle, his owner Charlie Brown and all of their friends. Even without the famous Vince Guaraldi jazz score or the surprisingly bleak outlook on childhood that Schulz expressed in his comic strip, The Peanuts Movie could still be to today's children what previous incarnations were for adults. In the immortal words of Charlie Brown, "Good grief!"
Spectre
Daniel Craig and director Sam Mendes follow their immense success with the 2012 James Bond film Skyfall with the latest, and perhaps last, outing with Craig as 007. Radiohead performs the title song, and although Thom Yorke and Jonny Greenwood might write a better song than Adele, it is almost certain that they won't give as entertaining acceptance speeches. Monica Bellucci plays the first Bond girl in her 50s, while Ralph Fiennes take over the role of M from Judi Dench. Following in the footsteps of Javier Bardem in Skyfall, Oscar-winner Christoph Waltz gets to play the villain in what might be his most successful role not directed by Quentin Tarantino.
NOVEMBER 13
The 33
This is the real-life story of the miners who were trapped in a Chilean mine for 69 days, and while the location of the film is a tight one, the cast could not be more wide-ranging. Spanish actor Antonio Banderas and Brazilian Rodrigo Santoro play two of the miners. Chilean actress Cote de Pablo, the star of your grandparents' favorite show: "NCIS," and Mexican actress Adriana Barraza also appear, but not all of the roles are filled by Latinos. Other countries represented include the United States (James Brolin), France (Juliette Binoche) and Ireland (Gabriel Byrne). Most United Nations delegations have less diversity than this cast.
James White
This was one of the major hits at the Sundance film festival, so its fall release marks it as one of the films that should receive a major push during awards season, even if it seems more likely to find favor with the Independent Spirit Awards than the Academy Awards. This is a coming-of-age story about a young New Yorker dealing with his ill mother. Christopher Abbott, who abruptly departed "Girls," stars as the young man, and should expect numerous intrusive questions about Lena Dunham during his red carpet appearances this fall. Cynthia Nixon of "Sex and the City" plays his mother. The actress has won an Emmy, a Tony and a Grammy, leaving only one little gold statue to complete her collection; the role of a sickly mother might be the one to earn it.
NOVEMBER 20
The Hunger Games: Mockingjay – Part 2
Jennifer Lawrence leads the final chapter in the immensely successful Young Adult adaptation, which finds Katniss Everdeen fighting against the oppressive Capitol forces. Josh Hutcherson and Liam Hemsworth also return as her love interests, and Julianne Moore, the late Philip Seymour Hoffman, Woody Harrelson and Jeffrey Wright also return as various characters with names that are intended to frustrate your iPhone's autocorrect. Book readers already know whether Katniss chose Peeta or Gale, but those who skipped the Suzanne Collins series in bookstores will learn the archer's fate. Danny Strong of "Empire" co-wrote the screenplay, and if he writes in a character as entertaining as Cookie Lyon, this could be the highest-grossing film of the year.
Secret in Their Eyes
Billy Ray, the screenwriter of Captain Phillips and director of Shattered Glass, remakes the Argentinian film that won the Oscar for the Best Foreign Language Film of 2009. Julia Roberts, Nicole Kidman and Chiwetel Ejiofor of 12 Years a Slave lead the film, a mystery about a team of FBI investigators whose tight-knit relationships are torn apart when they find that one of their daughters has been brutally murdered. The role that Roberts plays was initially marked for a male actor, but Ray rewrote it for Hollywood's biggest female star. Remakes of foreign-language films are a notoriously dicey proposition, but the presence of the three stars should make this closer to The Girl with the Dragon Tattoo than Vanilla Sky.
Very Semi-Serious
This documentary takes a light-hearted and poignant look at the cartoons of the New Yorker, including interviews with current editorial staff and prominent cartoonists for the magazine such as Bob Mankoff and Mort Gerberg. This should be the most popular film of the year among the cognoscenti, even if it grosses only a fraction of the amount that the the final Hunger Games makes during its first midnight screening.
NOVEMBER 25
Creed
Forty years after Sylvester Stallone wrote himself his star-making role as Rocky Balboa, the action star returns to the boxing franchise for the first time since the surprisingly well-received 2006 film Rocky Balboa. Stallone's hero of working-class Philadelphia takes a backseat for this film, though, which finds him training the son of his late rival, Apollo Creed. Michael B. Jordan plays the young Adonis Creed, and the director of his breakthrough performance in Fruitvale Station, Ryan Coogler, helms the film, making him the first director other than Stallone or the director of the original Rocky, John G. Avildsen, to bring his perspective to the series.
The Night Before
Joseph Gordon-Levitt, Seth Rogen and Anthony Mackie attempt to find the Holy Grail of Christmas parties in this comedy, which was not produced by Judd Apatow but seems so thoroughly influenced by the comedy producer that his presence will undoubtedly permeate the film. Kanye West and Miley Cyrus appear in the film, which might make for some very interesting outtakes on the eventual DVD release. Gordon-Levitt has heavy roles as Edward Snowden and Philippe Petit this year, so a raucous comedy might be a nice palate cleanser for the serious young actor.
NOVEMBER 27
The Good Dinosaur
Pixar rarely releases two films in a single year, but this summer's success of Inside Out gets competition as the most-acclaimed animated release of the year with the release of The Good Dinosaur. The production of this film was somewhat troubled, however. Longtime Pixar animator Peter Sohn replaced Up co-director Bob Peterson as the helmer of the film when Peterson had problems with the story's third act, but Pixar's reputation for quality control should guarantee that any bumps in the production history will have been fixed before the release. Jeffrey Wright, Frances McDormand, Anna Paquin and Sam Elliott are the voice talents behind the dinosaur story.
Video Slider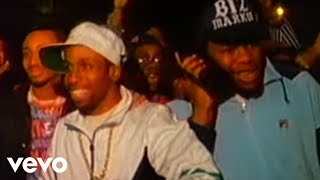 Win Tickets to See I Love The 90's at the Microsoft Theater
I Love The 90's has an upcoming show in L.A. and now is your chance to go at the Microsoft Theater in Los Angeles: Saturday, March 5th. We are giving away tickets to the show. Subscribe to our mailing list!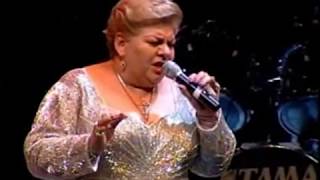 Win Tickets to See Paquita la del Barrio at the Microsoft Theater
Paquita la del Barrio has an upcoming show in L.A. and now is your chance to go at the Microsoft Theater in Los Angeles: Saturday, February 27th. We are giving away tickets to the show. Subscribe to our mailing list!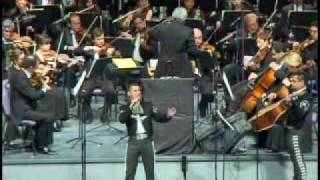 Win Tickets to See Mariachi Vargas De Tecalitlan at the City National Grove of Anaheim
Mariachi Vargas De Tecalitlan has an upcoming show in L.A. and now is your chance to go at the City National Grove of Anaheim in Anaheim: Friday, February 12th. We are giving away tickets to the show. Subscribe to our mailing list!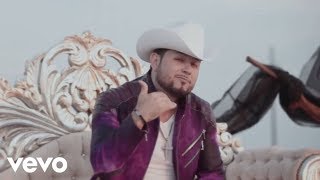 Win Tickets to See Roberto Tapia at the Microsoft Theater
Roberto Tapia has an upcoming show in L.A. and now is your chance to go at the Microsoft Theater in Los Angeles: Saturday, February 6th. We are giving away tickets to the show. Subscribe to our mailing list!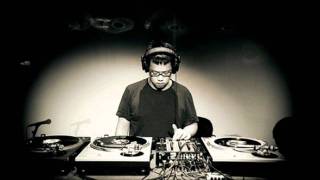 Win Tickets to See Kid Koala at Royce Hall
Kid Koala has an upcoming show in L.A. and now is your chance to go at Royce Hall in Los Angeles: Friday, January 29th. We are giving away tickets to the show.