Experience "Bruce Munro: Field of Light at Sensorio" in Paso Robles
Internationally-acclaimed artist Bruce Munro will create his largest work to date, "Bruce Munro: Field of Light at Sensorio" at Sensorio in Paso Robles, CA on display from May 19, 2019 - January 5, 2020. (Serena Munro)
"http://lol-la.com/wp-content/uploads/2019/04/728.jpg">
"http://lol-la.com/wp-content/uploads/2019/04/7.png" alt="disney on ice banner">
"http://lol-la.com/wp-content/uploads/2019/04/Mermaid-Marquee-728x90.jpg">
"http://lol-la.com/wp-content/uploads/2019/04/728.jpg">
"http://lol-la.com/wp-content/uploads/2019/04/disney-on-ice-banner.jpg" alt="disney on ice banner">
Paso Robles, known primarily for its 40,000 acres of wineries that produce Cabernet Sauvignon and Merlot, will soon have a new, unique attraction about the same size of a vineyard. But unlike their famed wineries, this exciting attraction will open after dark.
The "Sensorio," a stunning and massive light display, is coming to Paso Robles beginning in May 2019. The creation of world-famous British based artist, Bruce Munro, "Sensorio" will honor the natural topography of Paso Robles with Munro's largest and most ambitious display to date.
Set in a field of 15 acres, this light display offers guests the surreal experience of walking through more than 58,800 multi-hued fiber-optic stems which will illuminate the vast landscape in color-changing waves.
Munro is a renowned artist who has a knack for finding unique landscapes to serve as a perfect backdrop to his eccentric art. Among his most famous works is the "Field of Light" he installed in Uluru, Northern Territories in Australia, where over 200,000 visitors have made the display a massive hit.
Aside from visitors, however, Munro's work has been a critical hit as well, with Smithsonian Magazine calling his Australian exhibit "stunning," while The Guardian has called it "an art that you feel, rather than view." The Huffington Post said of Munro's work, "It can be hard to describe in words the gifts that Munro Bestows on the landscape, as his work escapes description in either written or photographic form. It is something to be experienced."
"Sensorio" is "the intersection of art, technology, and nature," and has been designed as "a destination for entertainment, exploration, meditation, adventure, and delight." The breathtaking exhibit will be Munro's largest exhibition to date, his first exhibit in the United States and first exhibit powered entirely by solar.
This immersive experience will open to the public on May 19 and will run until January 5, 2020. Viewings will take place from 7:00 p.m. to 11:00 p.m. from Wednesdays to Sundays. Tickets for Wednesday and Thursday showings cost $27, plus fees, while showings from Fridays to Sunday will cost $30, plus fees. There are also VIP Terrace tickets available, where you can enjoy access to a private VIP entrance, as well as a VIP picnic dinner. Those tickets cost $125, plus fees. Child admission costs between $9 and $19.
For tickets and more information, you can visit www.sensoriopaso.com or call (805) 226-4287.
Video Slider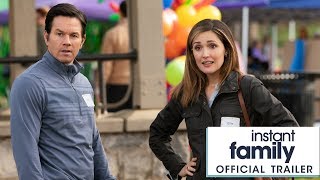 Win a Blu-ray + DVD + Digital Copy of Instant Family
Everyone everywhere can now enjoy Instant Family on Digital and on Blu-ray™ Combo Pack, and DVD on March 5 from Paramount Home Media Distribution. For a chance to enter to win at random, please email us at
[email protected]
with "Instant Family\" in the subject line and let us know why you\'d like to win a copy. This contest ends March 25, 2019.
"http://lol-la.com/wp-content/uploads/2019/04/disney-on-ice-banner.jpg" alt="disney on ice banner">
"http://lol-la.com/wp-content/uploads/2019/04/Mermaid-Marquee-728x90.jpg">
"http://lol-la.com/wp-content/uploads/2019/04/728.jpg">
"http://lol-la.com/wp-content/uploads/2019/04/7.png" alt="disney on ice banner">
"http://lol-la.com/wp-content/uploads/2019/04/728.jpg">