Exercise for Free With Nike Training Club
"Nike Training Club" has become free, live training sessions at three L.A. locations. (nike.com)
Some folks have been training for their summer body since Christmas last year, probably passing up the stuffing and holiday eggnog, and those on the other side of the spectrum are realizing it's probably time to get off the couch and start exercising. While you and the rest of those in the same position may be freaking out about how you are going to get fit within the next few weeks, there's no need to start insanely unhealthy diets or taking harmful diet pills.
You don't even need a gym membership! Nike hosts free weekly Nike Training Club workouts and Nike Runs in SoCal for anyone wanting to train their bodies or get ready for the beach this summer.
Some may be familiar with Nike's app, "Nike Training Club," that features various visual workout routines performed by celebrity athletes that can be done on your own time at home or at the gym. It also offers a monthly structured workout program to better accomplish your fitness goals.
Now the app has become a live training session available to the public and all for the very affordable price of absolutely nothing. The Nike Training Club Workout is a full-body training program taught by Nike Master Trainers who run a complete workout that includes interval training, boot camp training and diverse sport-based training that is sure to have you break a sweat.
These completely free weekly workout sessions are located in three hot spots around the Los Angeles area.
The first location is right in the heart of Los Angeles at Nike Running at the Grove. They host the Run Club every Thursday from 7 p.m. to 8 p.m.
The second, placed right by the beach for extra motivation is Nike in Santa Monica. They hold Nike Training Club workouts every Wednesday from 6:30 p.m. to 7:30 p.m. and the Run Club on Tuesdays from 6:30 p.m. to 7:30 p.m.
In Venice, Nike Training Club workouts are located in the training facility, Alpha Venice, and taught by Joselynne Boschen. The workouts are every Wednesday from 6:30 to 7:30 p.m.
So, no more excuses; time to get out there, work up a sweat and look so good that even your morning barista is going to compliment you.
Video Slider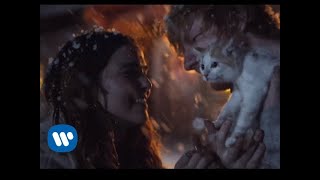 Win Tickets to See Ed Sheeran at the Rose Bowl
Ed Sheeran is back in Los Angeles, and your chance to see him perform is at the Rose Bowl in Pasadena on Saturday, Aug. 18. We are giving away complimentary tickets to the show. For a chance to enter to win, email us at
[email protected]
with "Ed Sheeran" in the subject line and tell us why you would like to go.