Everything Was Beautiful at the BalletNow Presented by Dance at the Music Center
Herman Cornejo showed why he is one of the most exciting male dancers in the world in BalletNow. (Erin Baiano)
There is a very famous song from the iconic Broadway musical "A Chorus Line" which lyrics say, "But, everything was beautiful at the ballet. Graceful men lift lovely girls in white." This line could sum up my feelings of Friday and Saturday night's performance at the Dorothy Chandler Pavilion of BalletNow presented by Glorya Kaufman Presents Dance at the Music Center in downtown Los Angeles.
Curated by Italian ballet superstar Roberto Bolle and Herman Cornejo from Argentina, these two very distinctive programs on Friday, July 10 by Bolle and July 11 by Cornejo were a balletomane's dream come true. The program on Friday was dedicated to dancers from Europe, while Saturday's performance featured dancers from Latin America and the Caribbean.
Bolle danced the first piece on Friday titled "Excelsior," a pas de deux with Italian ballerina Petra Conti choreographed by Ugo Dell'Ara after Luigi Manzotti. Possessing one of the most striking, muscular and perfectly proportioned physiques in ballet, Bolle paired with Conti made for a gorgeous couple with technical brilliance even though their moments together were at times a bit shaky.
Next came my favorite piece of the evening, "Trois Gnossiennes" with dancers Maria Eichwald (Kazakhstan) and Marijin Rademaker (Netherlands) who executed the brilliant and arresting choreography by Dutch master choreographer Hans Van Manen with music by Erik Satie. The soft, slow piano solo echoed the beautiful lines and arm movements by Eichwald with strong and exact partnering by Rademaker.
From Spain came the lovely Lucia Lacarra paired with Marlon Dino (Albania) who performed "The Lady of the Camellias" pas de deux from act III with choreography by John Neumeier and music by Frédéric Chopin. The very passionate, female-centered piece came with some gorgeous leg and back extensions by Lacarra and wonderful lifts by Dino. They also performed "Three Preludes" with choreography by Ben Stevenson and music by Sergei Rachmaninov.
The classic "Tchaikovsky Pas de Deux" with choreography by George Balanchine and music by Peter Ilyitch Tchaikovsky came courtesy of dancers Maria Kochetkova (Russia) and Joan Boada (Cuba) substituting for Dinu Tamazlacaru (Moldavia). Boada, who dances for San Francisco Ballet, showed great height in his leaps, while Kochetkova was very light on her feet with some lovely balances.
As one of the most important and sought after dancers in the world today, Bolle was showcased in three more pieces, including the U.S. premiere of "Passage" choreographed by Marco Pelle with music and video by Fabrizio Ferri. While a video of rain and water images began to be projected on the back screen, Bolle danced with passion and expressive arms movements in a very interesting use of video and live dancing sequence as his lost female lover and he ended in a projected Pieta-like image at the end.
One very interesting piece of the Bolle repertoire was "Prototype" (West Coast premiere) from concept and choreography by Massimiliano Volpini with original music by Piero Salvatori; costume design by Roberta Guidi di Bagno and visual effects/video editing by Xchanges Visual effects. The piece began with some projected images of the theories of proportions of the human body then morphed into a series of diagrams of multiple ballet movements with their French names as Bolle showed them in real time.
Rounding out Friday's performances was "Mono Lisa" with Eichwald and Bolle in a very athletic piece with mechanical soundtrack by Thomas Höfs and choreography by Itzik Galili. Also there was a very 'American' sounding piece, "Affi," choreographed Marco Goecke set to three songs by Johnny Cash and danced maniacally and wonderfully by Rademaker.
Moving from the European continent to the Americas, Saturday's program showcased dancers from Latin America in a very high energy, passionate evening curated by Cornejo featuring classical pieces, new works and interpretations of old standards such as "Carmen."
The program began with Cornejo dancing a solo piece which he choreographed, "Tango y Yo" (West Coast premiere), set to the song "Fuga y Misterio" by the late tango master/composer Astor Piazzolla. Accompanying him on stage were master musicians JP Jofre (bandoneon) and Yoni Levyatov on piano. A fusion of tango and ballet elements, the exciting piece showcased Cornejo's musicality, leaps, timing and attention to detail.
This was followed by a brilliant rendition of the late Argentinian composer Alberto Ginastera's "La Danza del Gaucho Matrera" by Levyatov on piano then a visual and audio tour de force original composition by Jofre on the bandoneon that set the mood for the rest of the evening.
One of the great ballerinas of our time is Paloma Herrera (Argentina) who just retired this year as a longtime principal dancer from American Ballet Theater (ABT). Dancing two lovely pieces, "Verano Porteno" and "Nuestro Valses," with Juan Pablo Ledo (Argentina), Herrera showed why she has risen to the top of the ballet world with long extensions and passionate delivery.
The classic "The Sleeping Beauty" wedding pas de deux with choreography by Marius Petipa and music by Tchaikovsky was danced by Mary Carmen Catoya (Venezuela) and Paulo Arrais (Brazil) with great beauty, detail and timing. This was followed by another piece choreographed by Petipa, "The Talisman," danced by Luciana Paris (Argentina) and Kleber Rebello (Brazil), which proved adequate but not as good as their subsequent performance of the "Tchaikovsky pas de deux" choreographed by Balanchine.
Rounding off the last two pieces of the first act was an exciting new work, "Spartacus" (West Coast premiere) choreographed and danced by Carlos Molina (Colombia) with music by Aram Khachaturian. Accompanying Molina onstage was the lovely and talented Erica Cornejo (Argentina, sister to Herman), who blew everyone away with her delicate arms and passionate acting while the tall Molina contributed some outrageous lifts which seemed to float her around the stage forever.
Completing the first act with a bang was "Le Corsaire pas de trois" featuring Herman Cornejo, Arrais and Viengsay Valdes (Cuba) who showed some incredible turns, while Cornejo shined with his outrageous gift for turns and speed.
After intermission came another of Molina's wonderful choreography and dancing pieces in "Carmen," where he was once again paired with Erica Cornejo, who this time played the seductress with sensuality and passion.
Ending the evening with bravura was the classic "Don Quixote suite" with choreography after Marius Petipa and music by Ludwig Minkus where all the dancers were allowed to show some of their best moves. But it was pairing of Herman Cornejo and Valdes that brought the entire audience to its feet in a raucous thunder of applause and screams as she performed multiple triple fouette turns with outrageously held balances while Cornejo showed why he is one of the most exciting male dancers in the world with incredible multiple turns coupled with incredible speed.
Yes, everything was beautiful, exciting and memorable at the BalletNow!
Video Slider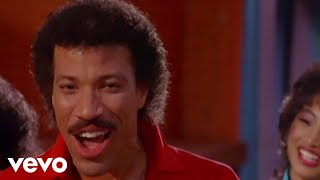 Win Tickets to See Lionel Richie at Hollywood Bowl
Lionel Richie is performing with very special guest Mariah Carey on the All the Hits Tour, and your chance to see them is at the Hollywood Bowl on Monday, July 31.