Endless Jewelry Offers An Endless Amount of Choices
Endless Jewelry debuted this Blue Sapphire Blue Leather Bracelet in their Autumn/Winter 2015 Collection.
With summer ending and a fall fast approaching, buying a new wardrobe seems to be on everyone's mind. While clothes are important, don't forget that accessories make the outfit.
Founded by Jesper Nielsen, Endless Jewelry was created to be 'fun, festive and elegant.' The company provides customers with luxury items at an affordable price.
Endless Jewelry has debuted their new Autumn/Winter 2015 Collection, which features customizable leather bracelets. Putting a spin on the classic charm bracelets, their designs are available in various fashion-forward colors and range from $40 to $100.
Along with the bracelets, charms are available in sterling silver, gold plated and silver, and in several designs that include hearts, eternity circles, zodiac signs and more. The charms can be purchased for $30 to $100.
Necklaces are a natural extension of the leather bracelets in the collection. In fact, the leather Necklace Collection is an addition to the Jennifer Lopez and the Endless Collections. You can choose from black, blue sapphire, brown, purple and various metallic shades of leather, and they retail for $40 to $50.
Along with the Autumn/Winter Collection, new pieces have been added to the Jennifer Lopez Collection, designed and inspired by the diva herself. It includes the Silver Splash 3-String Leather Bracelet, the Snakeskin Eternity Silver charm and several shades of the Snake Eye charm.
Also new to the Jennifer Lopez Collection is the Silver Bracelet, which is designed to fit with the charms from the general collection and also comes with specially designed charms. If it's good enough for J.Lo, it's good enough for all of us.
To purchase your very own pieces, visit endlessjewelry.us/us_usd/.
Video Slider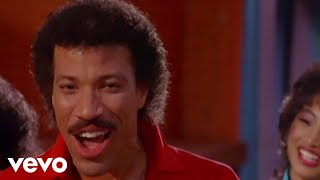 Win Tickets to See Lionel Richie at Hollywood Bowl
Lionel Richie is performing with very special guest Mariah Carey on the All the Hits Tour, and your chance to see them is at the Hollywood Bowl on Monday, July 31.