Enanitos Verdes and Hombres G Bring "Huevos Revueltos Tour" to STAPLES Center
Enanitos Verdes and Hombres G (Courtesy photo)
"http://lol-la.com/wp-content/uploads/2019/05/MTH-190039-Feel-The-Fame-Remarketing-Banner-728X90.jpg">
"http://lol-la.com/wp-content/uploads/2019/07/Living-Out-Loud-LA-for-Air-Supply-728x90.jpg">
"http://lol-la.com/wp-content/uploads/2019/07/JoseLuisRodriguez_728x90.jpg">
"http://lol-la.com/wp-content/uploads/2019/07/HB19_DIGITAL_HERBIEHANCOCK_PROMO_728x90.jpg">
"http://lol-la.com/wp-content/uploads/2019/04/7.png" alt="disney on ice banner">
Two of the most beloved bands in rock en español of the past several decades are hitting the road together and coming to Los Angeles in the type of concert that doesn't come around often.
Making their highly-anticipated return for this year's "Huevos Revueltos Tour," Enanitos Verdes and Hombres G are coming to STAPLES Center on Friday, June 14. The Argentine Enanitos Verdes and Spanish Hombres G have transcended borders for generations and they're bringing their unique brand of pop-rock for all to enjoy.
The Argentina trio, consisting of Marciano Cantero, Felipe Staiti and Jota Morelli, have compiled a total of 15 albums since their 1984 self-titled debut; their last album was "Tic Tac" in 2013. Although their megahit and karaoke classic "Lamento Boliviano" is their biggest hit (with more than 110 million streams on Spotify alone), it is far from their only hit. Singles such as "La Muralla Verde," "Luz De Dia" and "Tu Carcel."
For their part, Hombres G have had a similar trajectory since their inception in 1983. Opting for a more youthful, adolescent sound, the Madrid outfit have resonated all across the Spanish-speaking globe with their heartfelt melodies. Just as popular as "Lamento Boliviano," Hombres G's top hit (fittingly enough, 112 million Spotify streams) has become their anthem, but far from their only hit. On June 14, fans will sing along with "Devuelveme A Mi Chica," a song about young heartbreak, "Venezia" as well as countless other melodies.
Whether you were a teenager when these two rock en español titans were up-and-coming or you're a new fan, the Huevos Revueltos Tour is sure to be a hit across all generations. You just have to make sure you're ready for a few hours of nonstop singing and dancing—that's all that matters.
Before or after the concert, fans could enjoy from a huge variety of bars and restaurants at L.A. Live for every type of taste, such as Yard House, Rosa Mexicano, Tom's Urban and many more. L.A. Live is the perfect place to make your night out at Staples Center a night to remember.
Presented by Live Nation Concerts, the Huevos Revuetos Tour will continue at various arenas nationwide, including San Diego and San Jose in California. Tickets start at $49 for upper-level seats and $200 for the lowest level. Tickets are available at the STAPLES Center box office or via Ticketmaster.com.
Video Slider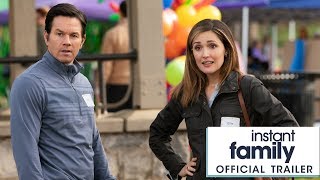 Win a Blu-ray + DVD + Digital Copy of Instant Family
Everyone everywhere can now enjoy Instant Family on Digital and on Blu-ray™ Combo Pack, and DVD on March 5 from Paramount Home Media Distribution. For a chance to enter to win at random, please email us at
[email protected]
with "Instant Family\" in the subject line and let us know why you\'d like to win a copy. This contest ends March 25, 2019.
"http://lol-la.com/wp-content/uploads/2019/07/JoseLuisRodriguez_728x90.jpg">
"http://lol-la.com/wp-content/uploads/2019/07/Living-Out-Loud-LA-for-Air-Supply-728x90.jpg">
"http://lol-la.com/wp-content/uploads/2019/07/HB19_DIGITAL_HERBIEHANCOCK_PROMO_728x90.jpg">
"http://lol-la.com/wp-content/uploads/2019/05/MTH-190039-Feel-The-Fame-Remarketing-Banner-728X90.jpg">
"http://lol-la.com/wp-content/uploads/2019/04/7.png" alt="disney on ice banner">