Eli Roth on Working with Keanu Reeves and Bulldozing the Oscars to Get Knock Knock Made
Director Eli Roth and Keanu Reeves on the set of Knock Knock (Lionsgate Premiere)
If you've seen an Eli Roth movie – Cabin Fever, the Hostel films or The Green Inferno – you know that when it comes to onscreen violence, Roth isn't exactly known for his subtlety. His latest movie, Knock Knock, introduces a – well, relatively speaking of course – kinder and gentler Roth to the movie-going masses.
A remake of the 1970s cult classic Death Game, Knock Knock stars Keanu Reeves as Evan Webber, a family man whose wife and kids leave for the weekend. Two young women show up at his door, and the film veers into psychosexual drama territory when he's willingly/reluctantly drawn into a three-way with the two women. The psychosexual drama turns into a psychological thriller when the women decide to have some, um, non-sexual thrills at Evan's expense. Picture Glenn Close toying with Michael Douglas in Fatal Attraction as a sociopath instead of an unhinged, jilted lover.
Roth recently discussed Knock Knock as a modern mashed-up version of Death Game and Fatal Attraction, Reeves' Oscar clip and bulldozing his way through the 2014 Oscars to get the movie made.
Living Out Loud – Los Angeles: Knock Knock is an interesting departure from your previous horror films, which were about people venturing into foreign territory and being threatened by the locals. Here, the threat comes into a man's own home. Was that a conscious change in focus?
Eli Roth: It just sort of happened naturally. I guess the "travel trilogy," you could call it, of Cabin Fever, Hostel and The Green Inferno, is exactly that: They're about the dangers you face when you go outside your comfort zone. I really liked the idea of inviting trouble into your own house, when it's not forced on you, and you make the decision to open Pandora's box – what are the ramifications of that? That was certainly inspired when we watched Peter Traynor's Death Game, which is a very rarely seen movie that Colleen Camp [who cameos and produces Knock Knock] told me about. I loved the idea of doing something more contained and that basically had one drop of blood – like when Peter Jackson went from Dead Alive to Heavenly Creatures.
I feel like Green Inferno was my mic drop; I don't know how much more blood I can spill in a movie than in that one, and I wanted to do something that wasn't a horror movie so much as an erotic thriller. I love the old films of Paul Verhoeven and Roman Polanski – even Polanski's Death and The Maiden was a big influence – as well as Michael Haneke, David Slade's Hard Candy and the kind of psychosexual thriller that Adrian Lyne did so well with Fatal Attraction. The goal was to make a movie that felt like Fatal Attraction for millennials.
LOL-LA: How did you and your co-writers approach updating those themes?
E.R.: There's a real generational difference today between the way people in their 40s think and the way teenagers think, and what they use social media for. It's the idea that nothing you do is private anymore, even the things you do in your own home. In the day of Fatal Attraction, maybe your wife found out, maybe your family found out, but now, the whole world can find out. Everything you do can be broadcast, and that's a terrifying idea.
LOL-LA: Keanu's "free pizza" monologue while the girls have him tied up is one of the film's highlights. How much did you direct him in that scene? Did you just give him the words and let him go, or did you only have him go so far with his delivery?
E.R.: We kept joking and telling Keanu, "This is your Oscar clip, no pressure!" That monologue Nicolás [López], Guillermo [Amoedo] and I wrote basically expresses the whole theory of the movie: that if free pizza showed up at 2 in the morning, every guy would take it. When we were rehearsing it, Keanu just started riffing, and we were laughing so hard we were crying, and were like, "That's what we want." We wrote down everything he was saying and rewrote the monologue for him.
We were filming nights, and it was a very, very tough shoot. This wound up actually being as hard as Green Inferno, just in different ways. Because we were essentially shooting in a glass box, any way we lit it, anywhere we wanted to put the camera, there were reflections everywhere. The house was so beautiful, I wanted layers and depth; I didn't want you to feel like you were in a house, I wanted it to look big, beautiful and cinematic. Anyway, when we got to that scene, it was 5 in the morning, and Keanu was just out of gas. So we said, "Let's stop, because this is too important. Let's start again tomorrow night."
So Keanu rested, and he came in at 7:30 the next night. That scene was the first one up, and he just nailed it; he was amazing. We were watching and just couldn't believe it. That's the kind of guy Keanu is; he just gives you everything he has until he's out of gas, and people really don't give him the credit he deserves as an actor. They're not necessarily kind to him about his performances, but when you look at the range of what he's done … there's the action-hero Keanu in The Matrix, Point Break and John Wick, but then there's the comedic Keanu in Bill & Ted, My Own Private Idaho, Dangerous Liaisons. … He's done so much that it's no accident he's been a star for so long. When you see him in that scene, he's angry and vulnerable, just giving everything.
I feel like we're just seeing the beginning of the Keanu-ssance right now, where he's starting to do the dad roles, and it's fun to watch a guy who you're used to seeing save the whole planet get led around by these two girls who are constantly one step ahead of him. We were joking that Knock Knock is actually a version of The Cat in the Hat, with Thing One and Thing Two running around being crazy, and he can't control them. He thinks he's smarter than they are, he thinks that because he's an adult, he knows better. But there's that moment when he realizes that these girls could just wreak havoc on his safety and all the things he has built up to protect himself.
LOL-LA: Death Game isn't credited by title in Knock Knock, but you have its two producers and lead actresses credited as producers on your film. How did that come together?
E.R.: That was just the simplest and easiest way to credit it, where everybody could be part of the movie, and we could still acknowledge the debt to Death Game. That's the reason Anthony Overman and Michael Ronald Ross, who wrote the screenplay for Death Game, are credited with the story, because I loved that basic setup, but it's obviously a very different movie, with different characters and themes.
Colleen [Camp's] performance in Death Game is so masterful. If that movie had come out today and people saw her, she would be the [Hollywood] "It" girl, along with Sondra Locke. [Death Game] is definitely worth revisiting. And [fellow producer] Colleen is such a pitbull.
We had already rented the house and put down a $50,000 down payment of our own money. It was a faith-based system, in that, we had faith that the movie would get made. We wrote the script in December and put down the deposit in January, so we had 10 weeks to get the movie financed, prepped and shot. Literally, this family is moving out of the house for a month, and we have paid them money. I go to Colleen and she's like, "What? Why did you rent the house?!"
It was the Oscars of 2014; Colleen got us tickets, and the two of us went around looking for money – at the Oscars! We bulldozed our way into the Oscars and bulldozed our way around the parties. We got into a party and ran into [independent film producer] Cassian Elwes, and he said, "What are you doing?" I was like, "We need money for a script." He asked if I could send it to him, I sent it from my phone and he promised to read it that night. He called me the next morning at like 9:30. He said, "It's freaking amazing. When do you need to start?" We need to start prep in 10 days. Elwes told me that he had done two movies with Keanu Reeves, and I asked if he could get the script to him. Keanu had a window of four weeks. I remember being in Chile [where the film was shot], and Keanu came literally a week before we had to shoot.
It all came together at the last minute, and it was because of Colleen punching her way like the Kool-Aid man breaking into the Oscars. The movie had no money and no cast, but it was one of those miracles.
Knock Knock opens in select theaters and on VOD Oct. 9.
Video Slider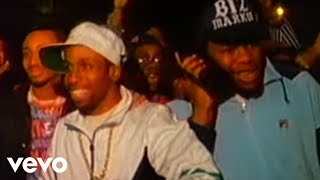 Win Tickets to See I Love The 90's at the Microsoft Theater
I Love The 90's has an upcoming show in L.A. and now is your chance to go at the Microsoft Theater in Los Angeles: Saturday, March 5th. We are giving away tickets to the show. Subscribe to our mailing list!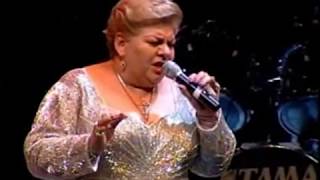 Win Tickets to See Paquita la del Barrio at the Microsoft Theater
Paquita la del Barrio has an upcoming show in L.A. and now is your chance to go at the Microsoft Theater in Los Angeles: Saturday, February 27th. We are giving away tickets to the show. Subscribe to our mailing list!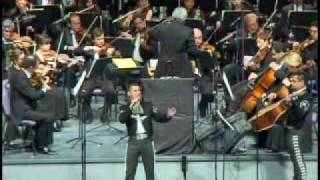 Win Tickets to See Mariachi Vargas De Tecalitlan at the City National Grove of Anaheim
Mariachi Vargas De Tecalitlan has an upcoming show in L.A. and now is your chance to go at the City National Grove of Anaheim in Anaheim: Friday, February 12th. We are giving away tickets to the show. Subscribe to our mailing list!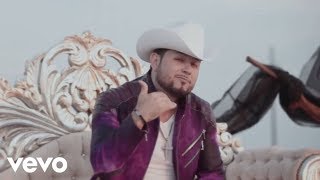 Win Tickets to See Roberto Tapia at the Microsoft Theater
Roberto Tapia has an upcoming show in L.A. and now is your chance to go at the Microsoft Theater in Los Angeles: Saturday, February 6th. We are giving away tickets to the show. Subscribe to our mailing list!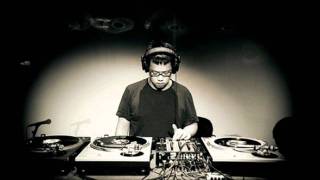 Win Tickets to See Kid Koala at Royce Hall
Kid Koala has an upcoming show in L.A. and now is your chance to go at Royce Hall in Los Angeles: Friday, January 29th. We are giving away tickets to the show.