El Dasa, Noel Torres, Others Celebrate Mexico's World Cup Game
The Rodeo Night Club in Pico Rivera was the site of a massive celebration as the Mexican national soccer team kicked off their 2014 FIFA World Cup campaign. Regional Mexican artists El Dasa, Noel Torres and Cheyo Carrillo were on hand to share in the festivities with the fans.
From early morning this past Friday, Team Mexico soccer fans gathered at the club decked out in their green jerseys, ready to cheer their squad on as they faced Cameroon in their opening match in Brazil. Local radio station La Raza 97.9, along with TV and radio personality Stephanie Himonidis, were on hand to join in the crazed atmosphere.
Before the match got underway, Living Out Loud caught up with some of the celebrities on hand.
El Dasa shared, "Four years ago, I was at a friend's home watching the World Cup after having recently moved here. This World Cup is the first I experience as an artist, and after dreams have come true. I am very happy to be celebrating and feeling the love from these people."
El Dasa added that he's not a gambling man and doesn't blindly cheer.
"If they lose, it's on them. Sometimes they don't play with heart, and money tones them down. They consider themselves bigger celebrities than us, and that attitude is very upsetting. As a fan, you have to be realistic."
Cheyo Carrillo added that he, too, was very flattered and fortunate to share this with the fans.
"I'm very happy not only to be here celebrating with the fans, but also for the opportunity to show them who I am and what I'm about."
As one of the youngest exponents of regional Mexican music, "El Cheyo" told us us that from a very young age, he immersed himself in his music with the help of his friends.
"I've had lots of support from friends like El Komander, Noel Torres, Kevin Ortiz, among others. I've known them and rolled with them since I was 5 years old, and they've seen my desire to succeed engrained in my veins. I've worked very hard and have been fortunate to have their support."
El Dasa releases his new album, Alegre y Enamorado, in August, and its single, "Mi Amiga, Amante Amor," is already available. He is also performing later that month at the Festival Uforia at Exposition Park in Los Angeles.
El Cheyo is promoting his single "Ladron," part of his upcoming album, which promises many surprises.
Aside from the Mexican team's great result against Cameroon, it's important to note that the Rodeo Night Club was packed to capacity for the telecast. There is no doubt that all in attendance had a fantastic time, enjoyed great food, music and, of course, their team's win.
Video Slider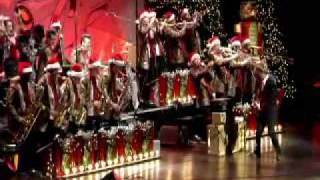 Win Tickets to See The Brian Setzer Orchestra at the Microsoft Theater
The Brian Setzer Orchestra has an upcoming show in L.A. and now is your chance to go for free at the Microsoft Theater in Los Angeles: Friday, December 18th.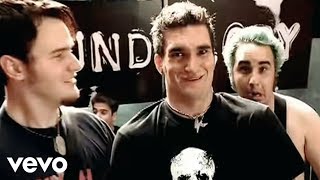 Win Tickets to See New Found Glory and Yellowcard at The Wiltern
Music video by New Found Glory performing My Friends Over You. (C) 2002 Geffen Records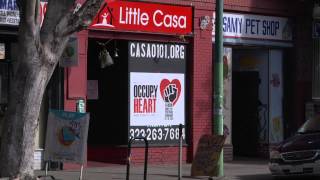 Review: An Essential Documentary for Angelenos, East LA Interchange
Boyle Heights in East Los Angeles is now a predominantly Mexican-American community known for a high crime rate, yet the history of the neighborhood is not a static one. The neighborhood that now boasts a community that is over 90-percent Latino was once one of the most diverse neighborhoods in Los Angeles, with sizable Jewish, Asian and African-American populations before changes in the laws and post-war development caused a shift in the population to what it is today. The documentary East LA Interchange chronicles the history of this neighborhood, telling the stories of those who lived there decades ago as well as those who make up the current community.
Knock Knock Turns Fantasies into Nightmares
Izzo and de Armas recorded a brief video encouraging fans to check out Knock Knock.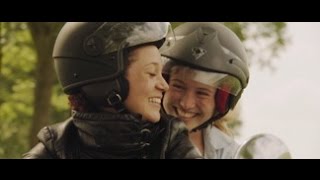 Review: Nuanced Performances Under the Sure Hand of Director Colette Bothof Make Summer Shine
Proposing a riveting context framework of ambiguous spirituality and nascent digitalization, noted Dutch auteur Colette Bothof's second feature, Summer, earmarks charming character dramedy with wide-arching societal screeds that cut to the heart of the contemporary zeitgeist. Despite this lofty thesis, there remains a warm, emotional core to this contained tale of an introverted young girl coming into her own during that most transformative of seasons.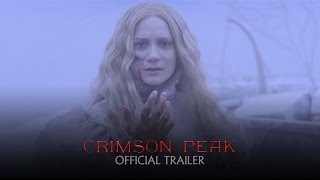 Win Passes to a Screening of Crimson Peak
Crimson Peak stars Mia Wasikowska, Jessica Chastain, Tom Hiddleston, Charlie Hunnam and Jim Beaver and is directed by Guillermo del Toro.