Eat Well at Quick Stop Yalla Mediterranean in Burbank
Yalla Mediterranean, now in Burbank, offers delicious, healthy options at a fair price.
The Burbank area just got a new fast-casual stop, at Yalla Mediterranean you'll find delicious and fresh meal options for any time of day. The corner restaurant sits in the Burbank Empire Center's dining options area.
Set up similarly to quick-service tastemakers like Chipotle and ShopHouse, Yalla offers streamlined Mediterranean meals at an affordable price. You pick a meat, like chicken shawarma, or a veggie main course, like falafel, then select whether or not you would like it in wrap, salad or plate form. Next, you get to add sides such as rice, lentils, grilled veggies, Greek potato salad and Israeli couscous.
There is an assortment of options to select from as you make your way down the line, with fountain drinks, beers and wine at checkout. If you're feeling up for dessert, there's baklava-topped Greek frozen yogurt, which looks amazing!
At the opening evening of the restaurant, we selected the chicken shawarma over rice and lentils plate with hummus, potato salad and a sweet Moroccan carrot salad side. The ability to get multiple things in decent portions made for a tantalizing healthy dinner that was absolutely filling.
It's not like when you go to a 'healthy place' and pay astronomical prices for a small portion of food. Here, everything is appetizing, locally sourced and nutritious, from their fresh-caught, wild salmon skewers down to their organic lemons.
Plus their environmentally conscious utensils, plates and cups are easy to recycle in their dedicated bins at the end of your meal. You walk out feeling guilt free over your food and your carbon footprint by making good choices for your body and world.
So whether you're nearby looking for a place to grab a quick bite and need to fight the drive-thru burger temptation or you're wanting to find a great light dinner option for the family, make your way over to Yalla Medi!
Yalla Mediterranean is located at 1781 N. Victory Place, Burbank. Hours: 11 a.m.-9 p.m. (Sunday-Thursday); 11 a.m.-10 p.m. (Friday-Saturday). For more information, visit yallamedi.com.
Video Slider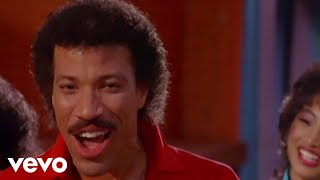 Win Tickets to See Lionel Richie at Hollywood Bowl
Lionel Richie is performing with very special guest Mariah Carey on the All the Hits Tour, and your chance to see them is at the Hollywood Bowl on Monday, July 31.