Easy Budgeting Tips for Back-To-School Shopping
Easy budgeting tips for back-to-school shopping
As the summer wind downs, parents across America and Canada are counting down the days until their children go back to school. If you're one of them, it's not quite time to celebrate just yet. Before you can appreciate the mass exodus of neighbourhood kids from your basement to the closest public school, you face one last challenge: the back-to-school shopping list.
For many parents, preparing their kids for the first day of school puts a huge strain on their finances. Last year, parents spent $883 per family on back-to-school supplies and clothing — that's more than they spent on the holidays. As a result, the fall is a bittersweet time of year. While you get the house back to yourself, it comes at a cost. If you aren't sure if you can afford it, check in with these practical budgeting tips to help you tick the items off your list confidently.
Update your budget
While "set it and forget it" may be your motto when it comes to after-school meals, it doesn't apply to your budget. It loses its ability to prepare for bills and other financial goals when you fail to update it as your goals change. That means you need to revisit your household budget before you go shopping.
Your budget will show you how much you have to afford on this round of shopping as it stands, without any changes on your part. While this is an important figure to know, it's not the most effective way your budget can help with back-to-school shopping. When you update your budget, you'll be able to see if there's any unnecessary spending you can eliminate. If there is, cut it out and use this freed cash to increase what you can afford at the mall.
Use shopping-enhancing apps
One of the biggest mistakes parents make is assuming they have to pay full price for their children's supplies. You can find significant deals on basic back-to-school items by downloading shopping apps onto your Android or iPhone. Use a guide like this one to figure out which one works best for your shopping style. It includes apps that provide coupons, rebates, and even the location of the cheapest prices for everything on your list.
Cash in on student discounts
Even though you're the one paying for their new workbooks and shoes, your children can pitch in at the cash register. A variety of retailers across North America offer student discounts. You should also consider getting them an SPC card if you live in Canada. This Student Price Card costs $10 for a 12-month subscription, giving the owner of the card access to discounts and other deals on clothing, shoes, food, and travel.
Have a backup
Even with all your hard work, it's easy to justify buying more than you intend, dipping into other parts of your budget to cover these off-list "must haves". Be careful if you get into this habit. While playing around with your budget's balance doesn't mean you'll face problems, it does mean you're unprepared should an unexpected bill or repair come your way. Considering the fall is just around the corner — a time when many families have to invest money into winterizing their homes — it's more likely than winning the lottery.
In a place like Canada or the northern US, winterizing can be a big expense. If your finances can't handle these repairs, consider speaking with an online lender like GoDay. With the fastest, most convenient payday loans Canada has to offer, you won't find it a chore to look into how they can fill the holes in your budget. Everything you need to know is easy to find on their website, which runs 24/7. That means you can apply and receive the payday loan you need without delay, making them ideal for urgent, last-minute stopgaps.
Hopefully, your back-to-school shopping doesn't put you in this position to begin with, but it's not always easy getting your kids ready for the classroom on a small budget. Use these tips to help you stay on track this fall, and remember to always have a backup in case things don't go according to plan.
Video Slider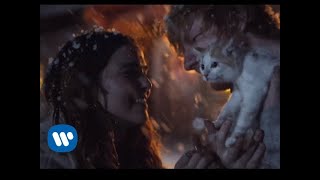 Win Tickets to See Ed Sheeran at the Rose Bowl
Ed Sheeran is back in Los Angeles, and your chance to see him perform is at the Rose Bowl in Pasadena on Saturday, Aug. 18. We are giving away complimentary tickets to the show. For a chance to enter to win, email us at
[email protected]
with "Ed Sheeran" in the subject line and tell us why you would like to go.