DVD Pick of the Week: The Vanishing
Spoorloos Johanna ter Steege and Gene Bervoets
Widely considered one of the most unsettling films ever made, the 1988's The Vanishing delivers in spades what most modern potboilers can only sheepishly ape: sustained tension, insidious dread, and a macabre twist for the ages. Based on a novella by Tim Krabbe, this Dutch-French coproduction takes an abstract concept and molds it into a taught, hypnotically watchable pulse-pounder without ever losing its literary aspirations. The film follows Rex (Gene Bervoets) and Saskia (Johanna ter Steege), a starry-eyed Hollander couple vacationing in rural France. Then one day, after a routine gas stop, Rex emerges from the station to find Saskia has vanished without trace.
At this point, one might assume the movie is headed for conventional missing-person-mystery territory, but instead, writer-director George Sluizer flips the trope on its head by switching our perspective over to the kidnapper himself, middle aged office-drone Raymond (Bernard-Pierre Donnadieu). Further subverting expectations, Raymond is depicted not a slovenly creep, but as a white-collar family man who decides to abduct a woman not out of any sexual urge, but instead as a twisted kind of thought experiment on the nature of evil. We then flaw forward several years to find that Rex is still preoccupied with Saskia's disappearance, despite having entered into a new relationship with beautiful Lieneke (Gwen Eckhaus). Unable to cope with his burden, Rex decides to risk everything he has in a last ditch effort to track Saskia's captor, ultimately leading to a deadly cat-and-mouse game with Raymond.
Despite being defanged five years after its initial release by a God-awful American remake starring Kiefer Sutherland, The Vanishing endures as one of the finest contemporary psychological thrillers, and one of the only worthy heirs to Hitchcock and Polanski's classics produced in the past thirty years. Indeed there are countless superb elements to this work—all-around sterling performances, subdued yet visceral cinematography, et, al.—but by far the most notable part of this excellent film is its vicious gut-punch of ending. Obviously, spoilers are not on the agenda here, but suffice it to say that this conclusion is one you won't soon forget. Now, if that little morsel of hype got your interest piqued, why not pick up The Vanishing when it hits Blu-Ray and DVD this week so you can see it for yourself. Extras include exclusive interviews with director George Sluizer and star Johanna ter Steege as well as a slate of unreleased trailers.
Video Slider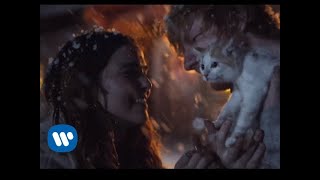 Win Tickets to See Ed Sheeran at the Rose Bowl
Ed Sheeran is back in Los Angeles, and your chance to see him perform is at the Rose Bowl in Pasadena on Saturday, Aug. 18. We are giving away complimentary tickets to the show. For a chance to enter to win, email us at
[email protected]
with "Ed Sheeran" in the subject line and tell us why you would like to go.