Draco Rosa to Perform Oct. 19 at The Fonda Theatre
Draco Rosa, pictured here walking the red carpet on June 19 at the SESAC Latina Music Awards at The Beverly Hills Hotel, will begin a tour come fall 2013. (Ben Tovar/Living Out Loud LA)
Now this is going to be good: Draco Rosa will perform on Oct. 19 at The Fonda Theatre in Hollywood, as announced Monday morning by Goldenvoice.
Tickets to the show go on sale on Friday, Aug. 23 at www.AXS.com, The Fonda Theatre box office or by phone at (888) 929-7849. Tickets start at $35.
According to www.AXS.com, Draco Rosa also has shows in San Francisco (Oct. 21) and New York (Oct. 23).
Draco Rosa is a Puerto Rican-American singer-songwriter who in March released his 12th studio album titled Vida. He's also an acclaimed musician, prolific composer, talented multi-instrumentalist, brilliant record producer, avid poet and entrepreneur.
In the 1990s, he penned several hit songs for Ricky Martin, including "María," "La Vida Loca," "La Copa de La Vida," and "She Bangs," among others.
Video Slider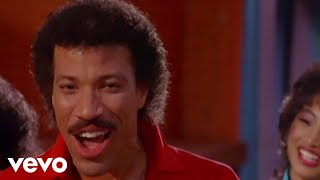 Win Tickets to See Lionel Richie at Hollywood Bowl
Lionel Richie is performing with very special guest Mariah Carey on the All the Hits Tour, and your chance to see them is at the Hollywood Bowl on Monday, July 31.