Don't be an AhhSole, Keep Your Feet Comfy
Let AhhSole's Green Coral Flip Flops massage your feet as you walk.
Summer is finally here, and one must-have item for any beach trip is a good pair of sandals. Taking a slight detour from the usual flip-flops, the brand AhhSoles adds an element of comfort and style to any look.
Despite the quirky name, these sandals are no joke. Considered "offensively comfortable," you're guaranteed to fall in love with your new sandals.
AhhSoles were the result of a grueling day of golf that ended with a shower and the feeling of a textured bathmat. From their vibrant colors, styles and textures, they'll add a pop of life to everyday footwear.
Unlike most shoes that feature a tough insole, these flip flops give comfort with each step. In fact, each pair of shoes features a unique massaging sensation with every single step taken. A sensation unlike one you've ever felt before with any shoe you own.
Take for example the Green Coral flip flops. Made in sizes ranging from men/women small to X-large, the Coral Sole feature a soft web-like feeling which is intended to mimic the feeling of a bed of a soft spindly Coral. These retail for $30.
All eyes will be on you with these bright green and blue rubber shoes. There's a wide range of options to choose from including the Blue Coral, Pink Ripple, the SeaGrass and the Green Ripple.
Each sole has an interesting texture whether it be the feeling of newly cut grass or the newly formed soft rippled sand of an outgoing tide. Additionally, there are a variety of shirts to choose from and even colored sunglass straps.
Whether you're picking up a pair for yourself or a friend, make sure to sign up for their mailing list to get updates.
This summer, keep your feet comfortable at an affordable price and look cool doing so.
Visit ahhsoles.com to make your purchase today.
Video Slider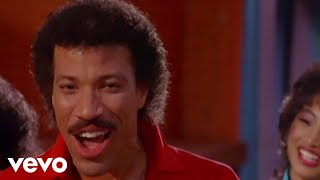 Win Tickets to See Lionel Richie at Hollywood Bowl
Lionel Richie is performing with very special guest Mariah Carey on the All the Hits Tour, and your chance to see them is at the Hollywood Bowl on Monday, July 31.