Dodgers Ride Roller Coaster to Top of NL West
In the episode dubbed 'Treehouse of Horror III' of the "Simpsons", a confused Homer finds himself at an eerie gift shop called House of Evil to buy Bart a birthday gift after he appropriately forgets his 10-year-old son's birthday. He finds a talking Krusty the Clown doll, but a few things about the yapping Krusty are amiss.
The mysterious shopkeeper then gives the befuddled Homer a rundown of the pros and cons of this doll, such as the fact that it's cursed and that it contains potassium benzoate, all of which unsurprisingly go over Homer's head.
By no means am I implying anyone reading this is as dimwitted as the patriarch of America's favorite family, but three weeks into the season it's understandably easy to have missed enough Dodger games (Thanks, TWC, Guggenheim) to not know the pros and cons the boys in blue are faced with. So without further prefacing, here's a look at what's good and what's bad for the Dodgers (11-7) as they head into the fourth week of the season.
That's Good: Alex Guerrero's Hot Start
He's batting .500 with five home runs and 13 RBIs in only 22 at-bats! Comparatively, Yasiel Puig hit .435 with four home runs and 10 RBIs through his first career 23 at-bats in 2013.
In 2008, after he was acquired from the Boston Red Sox on a deadline day deal, Manny Ramirez hit .565 with four home runs and nine RBIs through 23 at bats. Both Puig and Ramirez took Los Angeles by storm and quickly earned a nickname. One good series for Guerrero against the Giants this week and he needs a nickname!
That's Bad: Yasiel Puig's Injury
With a nagging hamstring injury that dates back to April 13, it's safe to say the Dodgers aren't over the moon over Puig's hammy (pardon the shameless Denny's plug). While Manager Don Mattingly is saying the Dodgers are erring on the side of caution by placing the 24-year-old slugger on the 15-day DL, it's clear the Dodgers are a much better team with Puig in the lineup, particularly with the next six games being against NL West rivals. The silver lining: more Andre Ethier.
That's Good: Zack Greinke's Dominance
With Clayton Kershaw starting the season in sub-par fashion, Greinke's 3-0 record and 1.35 ERA through four games is arguably the main reason the Dodgers aren't hovering around .500. Signing a pitcher to a six-year, $147 million contract, as the Dodgers did with Greinke two-plus seasons ago, leaves little to no room to exceed expectations for a pitcher. But so far the 31-year-old has been stellar entering his third year of the contract.
That's Bad: Jimmy Rollins' Cold Start
After hitting the game-winning home run on Opening Day to ingratiate himself with the Chavez Ravine faithful, the veteran shortstop is hitting .186 and leads the team with four errors. However, a good series this week against the Giants could atone for last week's 0-9 performance at the plate against the hated rivals in San Francisco.
That's Good: The Bullpen
Perceived as the team's biggest weakness entering the season for several reasons, the Dodgers' bullpen has emerged as arguably the prime reason for their 11-7 record. With injuries to several starters and to closer Kenley Jansen, this bullpen has become a compilation of beloved misfits. Entering Monday's series against the Giants, the Dodgers have six relievers with sub-2.00 ERAs (min. 5 IP).
That's Bad: Brandon McCarthy's Elbow
As if giving up a Major League-high nine home runs through 23 innings pitched wasn't enough, the 31-year-old right-hander, who the Dodgers signed to a four-year, $48 million contract in the offseason, will undergo an MRI after being pulled from Saturday's game against the San Diego Padres and is likely headed to the disabled list. Unlike Puig, however, McCarthy's stint in the DL could be longer, adding pressure to a staff which is already missing starter Hyun-jin Ryu.
Video Slider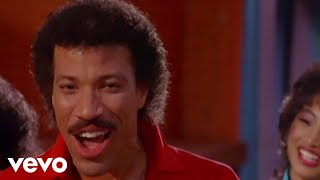 Win Tickets to See Lionel Richie at Hollywood Bowl
Lionel Richie is performing with very special guest Mariah Carey on the All the Hits Tour, and your chance to see them is at the Hollywood Bowl on Monday, July 31.