Dodgers, Kershaw Agree to 7-Year, $215 Million Deal
Left-handed pitcher Clayton Kershaw has won two NL Cy Young Awards. (Facebook/Los Angeles Dodgers)
"http://lol-la.com/wp-content/uploads/2019/04/disney-on-ice-banner.jpg" alt="disney on ice banner">
"http://lol-la.com/wp-content/uploads/2019/04/7.png" alt="disney on ice banner">
"http://lol-la.com/wp-content/uploads/2019/04/bunbury-banner.jpg" alt="disney on ice banner">
The Los Angeles Dodgers and Clayton Kershaw have agreed on a seven-year, $215 million deal, according to ESPN LA's Ramona Shelburne.
The deal comes with an opt-out clause for Kershaw after five years, and is the richest deal ever given to a pitcher—richer than the seven-year, $180 million deal Justin Verlander and the Detroit Tigers agreed to last offseason.
Kershaw is widely regarded as the best pitcher in baseball, and a deal between he and the Dodgers had been rumored to be completed before Friday, the date scheduled for Kershaw's salary arbitration hearing.
Kershaw went 16-9 with a 1.83 ERA and 232 strikeouts last season, his sixth with the Dodgers. The left-hander has a 2.60 career ERA and recorded at least 212 strikeouts in each of the past four seasons.
The Dodgers and Kershaw had reportedly been having discussions about an extension for the past year. ESPN's Buster Olney reported during the season that the team had offered Kershaw a lifetime contract worth around $300 million during the season, but such a deal was never reached.
With this deal complete, the Dodgers can now shift their focus to signing free agent right-hander Masahiro Tanaka. The Dodgers are considered to be among the front runners to land Tanaka.
Although Dodgers General Manager Ned Colletti has talked to Tanaka's agent recently according to Dylan Hernandez of the Los Angeles Times, it's unclear what effect Kershaw's contract will have on the Dodgers' interest in Tanaka.
Video Slider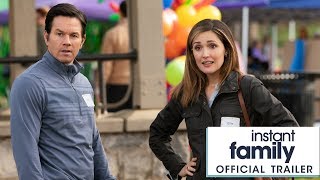 Win a Blu-ray + DVD + Digital Copy of Instant Family
Everyone everywhere can now enjoy Instant Family on Digital and on Blu-ray™ Combo Pack, and DVD on March 5 from Paramount Home Media Distribution. For a chance to enter to win at random, please email us at
[email protected]
with "Instant Family\" in the subject line and let us know why you\'d like to win a copy. This contest ends March 25, 2019.
"http://lol-la.com/wp-content/uploads/2019/04/7.png" alt="disney on ice banner">
"http://lol-la.com/wp-content/uploads/2019/04/disney-on-ice-banner.jpg" alt="disney on ice banner">
"http://lol-la.com/wp-content/uploads/2019/04/bunbury-banner.jpg" alt="disney on ice banner">