Doctor Plotka's Mouth Watchers Make Oral Hygiene Quick and Simple
Dr. Plotka's Mouthwatchers toothbrushes deliver. (Courtesy photo)
Oral care is of major importance but is often times ignored by many until it's too late.
For Dr. Ronald Plotka, a nationally renowned Boston area dentist with more than 40 years of dentistry leadership, providing people with unique dental hygiene products was of utmost importance.
Mouth Watchers was created with the goal of giving customers high quality items that will make their lives easier and healthier.
By combining the very latest technology with superior quality, Mouth Watchers not only helps with oral hygiene, but also helps the community by donating a percentage of profits to the Smiles for Life Foundation, which promotes oral health, fighting oral cancer and providing charitable work.
Dr. Plotka is no stranger to creating unique products as he pioneered various oral advancements including dental bonding, tooth sealants and same-day crown fabrication.
With Mouth Watchers toothbrushes, users are given not only tools that are antimicrobial but also contain flossing bristles.
Unlike standard toothbrushes that often times miss cavities, Mouth Watchers Flossing Bristles reach those areas and brush away cavities.
Additionally, the antimicrobial bristles eliminate 99.9% of bacteria build up on the bristles.
The Adult Manual Toothbrush retails for $4.99 and offers the optimal cleaning experience.
Due to the antimicrobial dual layer bristles, it's able to reach into areas that regular toothbrushes often miss.
They also leave teeth and gums feeling as clean as they do after a professional dental cleaning.
The comfort grip handle and high quality construction only add to the PBT Bristle material that outlasts traditional nylon used in other brushes.
The Power Toothbrush is $24.99 and offers a unique 3D Action that makes for a deep cleaning.
The gentle oscillations leave teeth feeling extra clean thanks to 5,000 oscillations per minute.
All toothbrushes are available in various colors and in youth options.
To purchase Doctor Plotka's Mouth Watchers, visit www.mouthwatchers.com.
Video Slider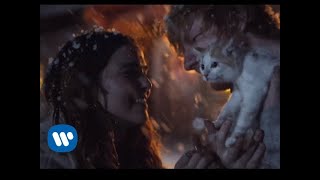 Win Tickets to See Ed Sheeran at the Rose Bowl
Ed Sheeran is back in Los Angeles, and your chance to see him perform is at the Rose Bowl in Pasadena on Saturday, Aug. 18. We are giving away complimentary tickets to the show. For a chance to enter to win, email us at
[email protected]
with "Ed Sheeran" in the subject line and tell us why you would like to go.