DockATot Provides Parents Security and Babies Comfort
DockATot Deluxe + Dock - Mrs. Mighetto (Night Night)
Any parent can confirm that multitasking with an infant can be challenging. The DockATot was created not just for lounging, but can also be used as a changing station, for supervised tummy time, play time and supervised naps.
The founder and visionary behind it, Lisa Furuland, was inspired after the birth of her first child after being unable to find lounging products which met his needs. Wanting something snug and more versatile than a blanket or a cot, Furuland set out to create something which was not only convenient and multi-functional, but would also be beautifully designed.
The DockATot is a hypoallergenic mattress and is made with hygienic fabrics.
The new DockATot Deluxe + Dock – Mrs. Mighetto (Night Night) is a limited edition collaboration with Mrs. Mighetto. Featuring a cloudy sky with adorable moons, stars, owls and more enchanted images, the item retails for $195. As far as measurements go, it is 18 inches wide x 29-34 inches long and is intended for the weights of 5-22 lbs and 0-8 months (stage 1).
It acts as the ideal spot to facilitate tummy time for little ones. With rounded sides, it helps prop up the child when he/she is awake in order to help them develop neck strength and motor skills. Additionally, it was designed to offer a safe and soothing environment for babies and was meant to remind them of the womb.
When it comes to purchasing baby products, safety should be the top priority. DockATot has been safety tested and is 100 percent breathable. It also features child-safe buckles. It's free of harmful substances, is Oeko-Tex certified, non-heat harboring, machine washable and is made in Europe.
With the DockATot, parents get a sense of security as its design provides protective sides which facilitate correct positioning while preventing the baby from rolling out of bed or hitting their head against the headboard. It also acts as a barrier that prevents parents from rolling on top of the baby. The firm pad reduces the risk of suffocation.
The lightweight item is easy to travel with no matter the destination thanks to its side-carry handle. It also helps ease the transition from crib to toddler or big-kid bed. Because of its built-in air-permeable sides which act as bed rails, it gives a sense of security to children in their new beds.
Payments can be made over a span of 3, 6 or 12 months. Also offered is a layaway program.
To view more details, reviews and different designs and accessories, visit dockatot.com.
Video Slider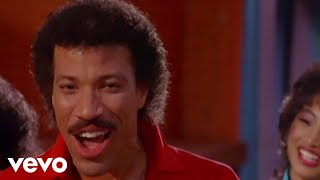 Win Tickets to See Lionel Richie at Hollywood Bowl
Lionel Richie is performing with very special guest Mariah Carey on the All the Hits Tour, and your chance to see them is at the Hollywood Bowl on Monday, July 31.