Doc Rivers Named Western Conference Coach of the Month
The National Basketball Association today announced that Los Angeles Clippers head coach Doc Rivers has been named Western Conference Coach of the Month for games played in April.
Brad Stevens of the Boston Celtics was named the Eastern Conference Coach of the Month.
Rivers becomes the third Clippers coach in franchise history to receive the honor, joining Vinny Del Negro (December, 2012) and Larry Brown (March, 1992).
Rivers guided the Clippers to the league's only undefeated record in April at 7-0. Los Angeles scored 108.6 p.p.g. and surrendered 97.4 p.p.g., accounting for the second-highest differential in the league during April at +11.2 p.p.g.
On April 1, the Clippers came back from a 19-point deficit to beat the Portland Trail Blazers on the road behind Chris Paul's 41 points, 17 assists, five rebounds and four steals. On April 11, the Clippers moved into a three-way tie for the No. 2 seed with a 94-86 victory over the Memphis Grizzlies.
Los Angeles was an NBA-best 14-1 to close out the regular season. The team opens postseason play as the third seed in the Western Conference, and will host the sixth-seeded San Antonio Spurs in Game 1 on Sunday, April 19 at 7:30 p.m. PT.
Video Slider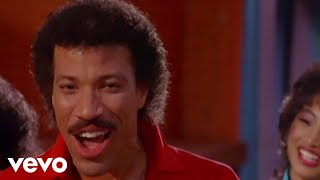 Win Tickets to See Lionel Richie at Hollywood Bowl
Lionel Richie is performing with very special guest Mariah Carey on the All the Hits Tour, and your chance to see them is at the Hollywood Bowl on Monday, July 31.