Diamond Ring Shopping – What To Look Out For
Diamond Ring Shopping – What To Look Out For
When you go diamond ring shopping, whether it is for an engagement ring, a wedding ring, or for any other purpose, there are quite a few things that you want to look out for. You definitely do not want to go out and buy just the first one you see. It could be a fake, it could be of a low quality, or it could just not be what you actually want. Let's talk about the various things that you need to look out for when diamond ring shopping. We're going to talk about the 4 Cs for the most part, as these are the 4 most important things to keep in mind.
Diamond Ring Shopping – The 4 Cs
The most important thing to look out for, or to keep in mind when diamond ring shopping is the rule of the 4 Cs. To be clear, the 4 Cs stand for Cut, color, clarity, and carat. So, let's go over each of these Cs right now so you know exactly what you are looking for.
Color
One of the first things that you should look out for is the color of the diamond in question. White diamonds are usually always graded on a color scale that ranges from white to yellow. The whiter the diamond is, the more it is going to cost, but the better it tends to look. Some people like yellow diamonds, but the white ones is where it is at. Of course, there are all kinds of colored diamonds, but here we are not talking about pink, blue, red, or green ones, as that is a whole different story.
Cut
The cut of the diamond refers to the specific way in which it was cut down from the rough original shape in order to increase its brilliance. There are different cuts to select from. For instance, a brilliant cut looks like the diamond that you would draw, the one that first comes to mind. On the other hand, a rose cut diamond does not have a point at the bottom. The point here is that they both reflect light in different ways. Rose cut diamonds are more subtle and less sparkly, whereas brilliant cut diamonds reflect light very well and shine when sunlight hits them. There are also baguette cuts and marquise cuts as well.
Carat
When diamond ring shopping, especially for an engagement ring, one thing that you definitely want to look out for is the carat of the ring, something that your loved one will probably look for. The carat of a diamond is just a fancy way of describing its weight. Rest assured that the more carats a diamond is, the more it is going to cost.
Clarity
The final C stands for clarity and it's another very important thing to keep an eye on.
The clearer a diamond is, the better it looks and the more it is worth. Clarity is graded on a diamond specific scale and it goes from FL (flawless) to I3 (big visible inclusions). The lower down on the scale the diamond is, and the more inclusions it has, the less clear it is, and therefore it does not look quite as nice, but it also does not cost as much as an FL diamond.
Diamond Ring Shopping – Final Thoughts
One thing that does need to be said here is that you should always keep your budget in mind. You don't always have to go for the most perfect and expensive option when diamond ring shopping. There are lots of good choices that may very well be in your price range.
Video Slider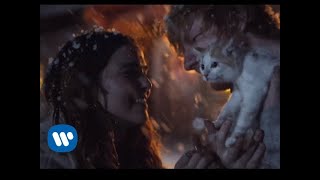 Win Tickets to See Ed Sheeran at the Rose Bowl
Ed Sheeran is back in Los Angeles, and your chance to see him perform is at the Rose Bowl in Pasadena on Saturday, Aug. 18. We are giving away complimentary tickets to the show. For a chance to enter to win, email us at
[email protected]
with "Ed Sheeran" in the subject line and tell us why you would like to go.