Derek Luh Brings Back '90s Nostalgia
Check out Derek Luh's latest single, "Grow Up."
If you're unaware of the name Derek Luh, that's likely to change soon. The rising hip-hop artist is more than just his good looks (while granted, they're hard to miss). And while it's easy to write off the buzz and hype during this modern age of social media, Luh is out to show he's here to stay.
Having taken on a role as an "Influencer" to garner a mass following on all social media platforms, he has since broken the stereotypical idea of what an Influencer is. For him, it's not about posting never-ending product ads to get followers to shell out a few bucks. It's about connecting with his audience and having a closer relationship.
It's a two way-street. By giving his fans a behind the scenes glimpse at his life, they in return are more interested in what he's up to.
More than just a face on a popular page, Luh is truly an artist and has proved he has an exciting career ahead of him. Hitting the scene in 2013 with the release of his debut mixtape, L.A. Confidential, which featured names like Mark Battles, Lola Monroe and Dizzy Wright, to name a few, Luh set out to create a name for himself.
"The power of social media is amazing," he says. " The fact that you don't have to go out and sell CDs and tapes from the trunk of your car is amazing. You can just tweet out a link, and everyone can find it."
Lately, the songwriter has been working on his album and the release of his single, "Grow Up." The song focuses on his lyrical abilities and sick flow while straying away from the trend of repetition and complacency that can be heard in many current hip-hop songs.
He attributes his musical taste to his family and explains how his mother had a wide variety of music playing, including TLC, Shania Twain, Alan Jackson and more while he was growing up, while his uncle introduced him to Rage Against the Machine, Jay-Z and Eminem.
"I took a bit of influence from every aspect [of it]," he says, which in turn gave him a full collective range of being able to express himself any way he wanted to.
In "Grow Up," he chose a '90s vibe and added a slight comedic twist to some not-so-pleasant childhood memories. Listeners are given insight into his past with his storytelling. And while everyone's story is their own, everyone can relate to the experiences.
"Knew too much enough for someone double my age," raps Luh of his childhood in "Grow Up," of dealing with issues at home with his mother and father.
Another verse, "Sunday on the way to church dad drove separate/Little did I know his ass was hung over," is another bitter memory many can relate to.
While the goal of most parents is to hide the ugly truth from their children, Luh knows what we all do, kids are smart enough to always figure out the truth.
Being a perfectionist was part of the creative process during the making of the song, which he admits he needed to take step back from and accept that 14 different takes couldn't replace the first, which was good to go.
Having grown up, he shares some advice to his younger self, and some that can perhaps be applied to everyone: "Think about your actions, think about how your words affect people, both positively and negatively, and have fun."
To stay up to date with Luh, follow him on Twitter @DerekLuh or Instagram @Derek_Luh.
Marvin Vasquez contributed to this story.
Video Slider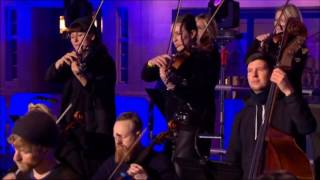 Win Tickets to See Pete Tong at Hollywood Bowl
Pete Tong is back in Los Angeles, and your chance to see him perform is at Hollywood Bowl on Thursday, Nov. 9. We are giving away complimentary tickets to the show. For a chance to enter to win, email us at
[email protected]
with "Pete Tong" in the subject line and tell us why you would like to go.