Dating Tips for Women: Confidence is Key!
Going on a date may be fun, but occasionally, a few challenges may pop up from time to time. For newbies on the dating scene, it can get a bit trickier. Women, in particular, find it harder to relax and remain comfortable on a first date. With online dating growing in popularity, it should come as no surprise that an increasing number of women prefer to find partners online. After all, the entire process is convenient and hassle-free. For women seeking a partner, all it takes is to run an online search query like 'single men near me,' and they will find hundreds of eligible partners in their neighborhood or city.
A few tips that might come in handy for women going on a date with a man include:
Be your natural self: As clichéd as it might sound, this oft-repeated bit of advice does ring true. In a world where deception and being pretentious is the norm, just being your natural self will reap dividends. When you behave in a natural and relaxed manner without exhibiting any superficial behavior, it helps your partner to lower their guard as well. Once they know the real you, it will cause fewer issues to pop up down the line. When you relax and be comfortable being your natural self, your partner will also reflect the same behavior.
Keep an open mind: Half of the problems would be resolved if, as humans, we learned to actually listen to others' viewpoints and kept an open mind. Similarly, the world of dating also needs to follow the same principle. When on a date, if you carefully listen to what your partner is saying or asking and show a keen interest, they will reciprocate. The benefit of doing this is it helps you determine at the early stages of the relationship if you'll be compatible as a couple.
Expect awkward moments: While most strive to come across as being self-confident externally, the fact is most men do get jittery on a first date. That's why it's always a good idea to be prepared for these moments. Keep an icebreaker planned in case such a moment arises. There's always something interesting to ask a partner about their hobbies, interests, favorite music, and movies, etc. Awkward moments occur when there's silence. If you keep talking, it will keep the guy at ease.
No games, please: The essential feature to remember when dating is not to play any kind of games. This applies to both genders, as this is a negative trait noticed in both men and women. There's nothing better than being genuine about your intentions and your true feelings, as it will make both feel at ease. Just telling the plain old truth works best. Pretending you're something else at the beginning of a relationship, with the contradictory truth surfacing later, becomes a very embarrassing and awkward situation. This makes the relationship unravel and break down.
Just have fun: When you're dating, just keep it light and try to have a lot of fun. Make the most of the moment and chill with each other. Getting tense or nervous may look kind of cute in Hollywood movies, but in reality, things don't quite work that way out. Cast aside your preconceived notions and previous experiences. Plunge into the dating experience heartily and have a whale of a time!
Video Slider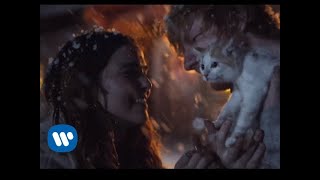 Win Tickets to See Ed Sheeran at the Rose Bowl
Ed Sheeran is back in Los Angeles, and your chance to see him perform is at the Rose Bowl in Pasadena on Saturday, Aug. 18. We are giving away complimentary tickets to the show. For a chance to enter to win, email us at
[email protected]
with "Ed Sheeran" in the subject line and tell us why you would like to go.