Danny Trejo, Michael Jai White and More Attend "Bushido Battleground" Fight Night
LOS ANGELES, CA - OCTOBER 26: Enrico Cocco and Joey Hauss grapple during Bushido Battleground Fight Night at Exchange LA on October 26, 2017 in Los Angeles, California. (Photo by John Sciulli/Getty Images for El Rey Network)
On Thursday, Oct. 26, 2017, El Rey Network's new series "Bushido Battleground" Fight Night filmed at Exchange Nightclub located in downtown Los Angeles.
Hispanic talent including Danny Trejo and fighter Enrico Cocco walked the red carpet and completed interviews.
El Rey Network's "Bushido Battleground" is a new, 20-episode one-hour series showcasing elite fighters from around the world in Mixed Martial Arts, submission Jiu Jitsu, full contact Kick Boxing and Muay Thai.
"Bushido Battleground" is hosted by former NFL safety Tony Parrish and former mixed martial artist Nate Quarry.
Also in attendance were Nate Quarry ("Bushido Battleground" host and former MMA fighter), Josh Barnett (UFC heavyweight champion), Brian Cage (wrestler), Melissa Santos (Lucha Underground) and Mike Escamilla (host of Baja Desert Championship).
Expanding El Rey's slate of adrenaline charged event programming, "Bushido Battleground" combines documentary with fights that are 100% real. Each episode is a multifaceted sporting event filmed at locations around the world including Thailand, Mexico, Canada and Los Angeles.
Maria Rojas contributed to this story.
Video Slider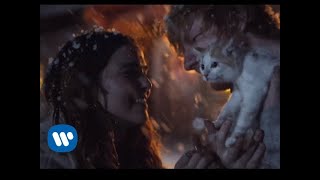 Win Tickets to See Ed Sheeran at the Rose Bowl
Ed Sheeran is back in Los Angeles, and your chance to see him perform is at the Rose Bowl in Pasadena on Saturday, Aug. 18. We are giving away complimentary tickets to the show. For a chance to enter to win, email us at
[email protected]
with "Ed Sheeran" in the subject line and tell us why you would like to go.